Pupils 2 Parliament works with schools to gather and submit children's views for public consultations. Children bring characteristically fresh, logical and fair thinking to policy issues, unencumbered with preconceptions and often incisive and challenging.
We gathered the views of 117 pupils aged 9 to 11 from five primary schools in the West Midlands, for the Environment Agency's public consultation on draft river basin management plans. The Agency asked us to put a range of key questions to the pupils about looking after water. Children's views were noted down from discussion, and they voted on policy options using tokens (in attractive pig-shaped ballot boxes!). We did not lead the pupils one way or the other, nor suggest answers.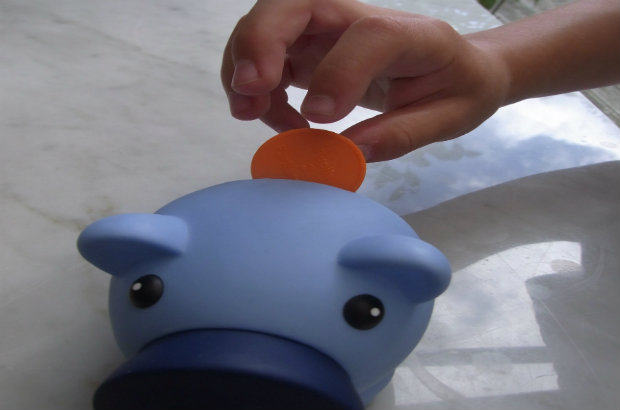 Water is the most valuable thing you own
The children valued water.  As humans we must "drink to live" and "need to save water". We enjoy water for "good times playing".  Animals, plants and fish all need water, and waste water needs safely sorting out. The top five types of water pupils most cared about were:  tap water, the sea, rivers, rainwater, and pond water.
Only 39% of the children had thought about the quality of water. But over half now wanted the chance to have a say about looking after different sorts of water in the future.
They were clean – they aren't now
Most of the children thought we are polluting our water. 39% thought the water they cared about wasn't healthy or good quality in their area.
Better to do everything OK, rather than have loads of really good and some really bad
We asked children to vote between different policy choices facing the Environment Agency. In their first vote, the children voted by 84% to 16% that the Environment Agency should focus on improving as many water bodies as possible up to good quality, rather than on making the very worst ones better.  Most thought it more important to have lots of good quality water bodies, even if that left some that were really bad.  This was better than ending up with all your water bodies being OK but not good.
The same policy choice was reached independently by children in each of the five schools.  This policy choice has made it into the Environment Agency's summary response document on its consultation. Children can reach consistent policy choices.
Better to have things getting better
In another clear vote, the children voted by 85% to 15% that the Environment Agency should focus on improving water bodies wherever possible rather than on stopping any from getting worse. Pupils thought water bodies could get better or worse on their own, whatever the Agency did, and it is best to spend resources on improvement rather than holding the present position, even if that left some water bodies getting worse.
One strong policy view was that instead of making this choice, the Environment Agency should 'spend a bit of money on both, making quality better and some on things not getting worse'.
If we sort our problems now, it might not be so bad in the future
Finally, children voted by 70% to 30% that the Environment Agency should focus on dealing with problems we already have with water rather than preparing for future problems such as climate change. They thought scientists could well be wrong in their predictions about water supply with climate change, or about how bad things might be, and many thought that the best preparation for the future might well be to sort out properly the problems we have now.
After a career in children's rights Roger Morgan has established Pupils 2 Parliament to secure children's fresh thinking for Parliamentary, government and national body consultations, and enable children to participate in democracy.