As someone passionate about sustainable drainage, I'm always trying to think of ways to make the implementation of it appealing and exciting to the general public. In my home town of Auckland, New Zealand, Sustainable Urban Drainage Systems (SuDs) are commonplace and when I moved to work in the Derbyshire area, I knew the concept could work just as effectively here with a bit of vision and hard work.
SuDs have many benefits: they can reduce pollution into rivers, lessen flood risk and improve biodiversity and amenity. SuDs allow rainwater in an urban environment to behave more like rainwater in a forest – allowing the water to trickle, soak and slowly flow to our rivers rather than shoot there in pipes carrying pollution with it. SuDs work on a cumulative basis so the more we have the more improvements we will see. It was when I was describing these benefits to a Senior Project Manager at the Trent Rivers Trust that she started to get really excited, "It fits in exactly with what the Trent Rivers Trust want to do – improve the rivers that flow into the Trent catchment!"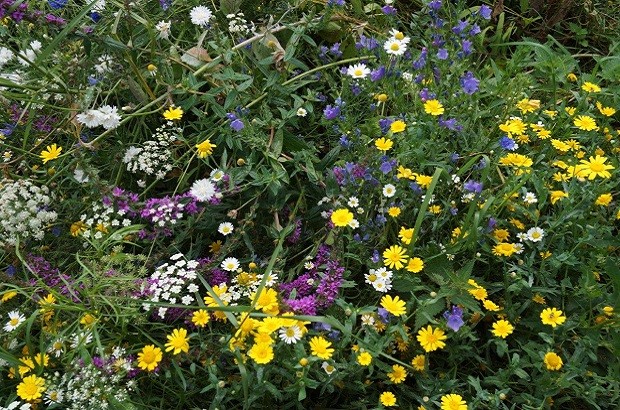 The Strutts Community Centre in Belper seemed a logical location on which to focus our shared enthusiasm - it's a place that the Environment Agency and Trent Rivers Trust both use for meetings, it has a large impervious area that would benefit from SuDs, is well used by the local community and is right in the middle of the Derwent River catchment.
Thus the 'Belper Strutts retrofit rain garden demonstration project' began...
The project presented us with lots of complicated issues that needed careful thought and consideration. The Strutts Community Centre is a Grade II listed building; would we be able to retrofit SuDs without compromising the integrity of the structure? The project was scheduled to be completed within 6 months – could we make it? And how on earth would we get support and excitement for a concept so few people had heard of?
My fears were soon allayed when I met the Strutts Centre Guardians, who are volunteers that run the community centre and, like me, are committed to conservation. Sustainability is important to them and they were very open to the idea of working with us on developing and implementing rain gardens on the site. To start with we identified what was most important to the Guardians by holding a workshop with the Strutts committee. They were keen to see a garden that complemented the building and were supportive of an educational element.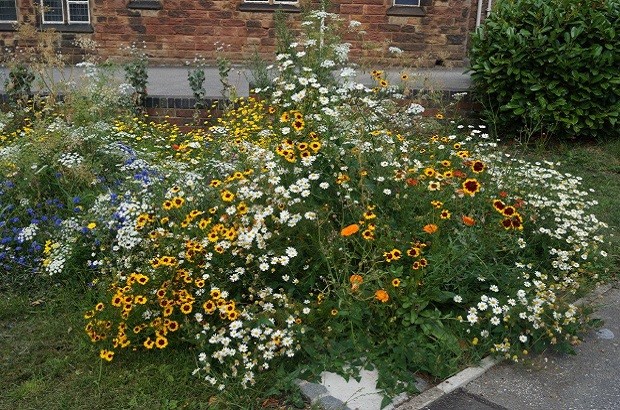 That was the enthusiasm taken care of, so that just left us with the time frame and technical issues to tackle. Inspiration struck when I recalled a SuDs training session I'd attended in 2014. The speaker, Robert Bray (Bob), had been designing SuDs for years and his ethos of 'making water beautiful and fun' and passion for sustainability, seemed to align perfectly with our vision.
Bob was keen to be part of the project and the Trent Rivers Trust commissioned his team to carry out a SuDs audit to look at all the options – keeping in mind a limited budget, that the building is Grade II listed, and that we had a short time frame to complete it in. Reviewing the audit, we agreed that the biggest impact we could make with the budget we had was to create two rain gardens.
We engaged early with planners at the local authority to ensure that they were included in decisions that could affect the building's listed status. We also worked closely with contractors during construction to guarantee that the Strutts Guardians were happy throughout the process.
Collaborating with so many different partners made the project so much fun. One of the highlights was when Trent Rivers Trust invited locals to come and get involved in planting the gardens, with tea and cake being laid on by the Strutts Centre. We had a wonderful day explaining to people how SuDs work and how the rivers are affected by urban development.
The project has resulted in some fantastic relationships and new partnerships being formed with Severn Trent Water, the NHS and Lead Local Flood Authorities. The project is also part of the Derbyshire catchment partnership and has resulted in a focus of the partnership on urban remedies for Water Framework Directive improvements.
As part of the project we also produced a residential SuDs catchment model to show people how SuDs work and how any house can benefit. The model has been used in Derbyshire, Nottinghamshire and Leicestershire at river festivals and flood forums. It will also be a focal point of our launch day in September, where we will be showcasing the project, locally and nationally, to illustrate how anyone can easily plant a rain garden.
We're hoping to inspire and educate people about the water cycle and our rivers and create a better place by increasing the number of rain gardens seen throughout the Derbyshire catchment.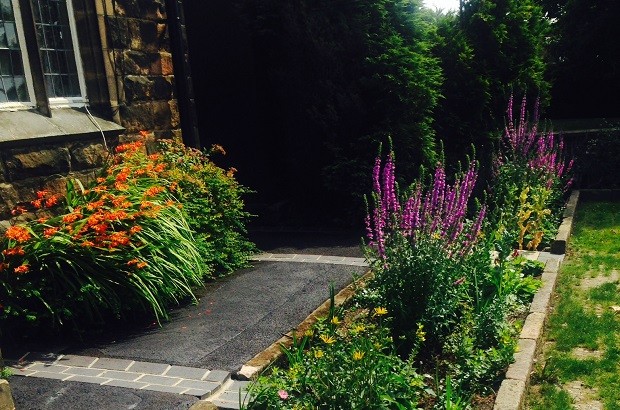 Angela Mayson is a Senior Environment Officer at the Environment Agency