I've been lucky enough to work on a number of different projects since working for the Environment Agency but I feel most proud of the work that I've been doing more recently – using high tech cameras to monitor flooding.
Our experience shows that communities that are better prepared are able to respond more quickly when flooding occurs, reducing its impact and the time it takes to recover.  The project I'm managing will help communities across Staffordshire, Warwickshire and the West Midlands be more resilient.
Armed with a list of areas we knew were at a high risk of flooding, I've been busy working with communities on an innovative approach to providing residents with advanced warning of potential flooding.  It involves using a new high tech camera system, which is entirely solar powered, to monitor water levels at various locations across the counties.  The cameras are even linked to twitter!
When residents have signed up, they can receive alerts and photos via twitter and in some cases, an automated call from our flood warning service when the water levels rise significantly. We've also set it up so people can also view the cameras via Vision Link - the company that created the cameras.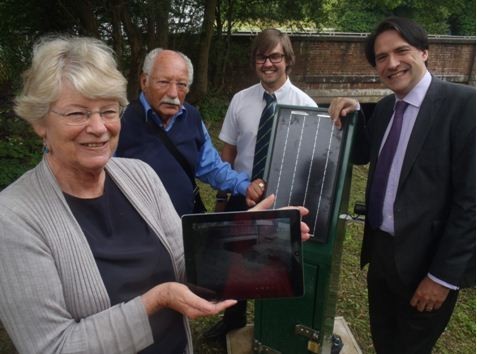 The images are not only valuable for residents, but for us too.  When we're responding to an incident, we'll be able to closely monitor what's happening on the ground at these sites, day or night, from any location.
 If you're worried about the risk of flooding to you or a vulnerable person check your flood risk and other information here: http://ow.ly/SWdMz
Sign up for Flood Warnings here: http://ow.ly/SWdVp
Alternatively you can call Floodline on: 0345 988 1188 or sign up for Facebook Flood alerts at: http://ow.ly/SWdVp