As the latest UK Climate Projections are released, the Environment Agency has also published its Climate Change Impacts and Adaptation report. Read Emma Howard Boyd's foreword below.
Emma Howard Boyd, Chair of the Environment Agency
Climate change is not a morality tale set in the dystopian future, it's already here. In December 2015, I was simultaneously taking part in the Paris Agreement and being briefed about the Environment Agency's response to severe flooding in the north of England.
The Intergovernmental Panel on Climate Change said even if we limit global warming to 1.5ºC above pre-industrial levels, the physical risks will increase significantly. Humanity's greatest challenge requires us to reduce carbon emissions and prepare for heatwaves, wildfires, storms, rising seas, shifting crop patterns, the spread of disease - and all of the ways those impacts will affect populations around the world.
Mitigation and adaptation are as inseparable in England as anywhere else: there's no point building an energy efficient house that could be washed away in a flood. The Government's National Adaptation Programme says: "while we continue to play a leading role in international efforts to keep global temperature rises well below 2ºC (by reducing our own emissions and supporting the developing world to do the same), our resilience will only be robust if we prepare for worse climate change scenarios."
The Environment Agency's first priority is people's safety, but our flood schemes and water resources management also support economic prosperity in a changing climate. For example, the Thames Barrier helps protect £275 billion of property and infrastructure; the Thames Estuary 2100 Plan will ensure this continues against sea level rise beyond the end of the century.
Long term resilience in infrastructure presents major opportunities for investors. According to the Institution of Civil Engineers over 45% of the National Infrastructure and Construction Pipeline to 2020/21 is financed through the private sector.1 Worryingly few FTSE boards are disclosing the strategic risks to their shareholders brought by the physical impacts of climate change. Boards cannot continue to see extreme weather events, like floods and heatwaves, as purely operational. They need to put aside capital expenditure for resilience measures to ensure business continuity. They should also collaborate with other businesses, government, and local communities to drive down costs, and protect whole districts. Working in silos risks seeing investments and supply chains picked off one by one.
People should be encouraged to prepare. If strong locks on your doors help keep insurance premiums down, then property resilience measures such as water resistant insulation in walls and under the floor should do the same for flooding. This is not mandatory, but the value of climate resilience to individuals is under realised.
Resilience is vital. We can't wall up England. We increasingly need to look at "green" infrastructure, like natural flood management and soil improvement, to support traditional flood schemes. This work will also create better places for wildlife.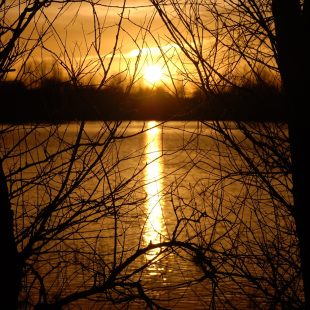 The UK Climate Projections, also published today, will help the Environment Agency to prepare. So too will good policy from government; local partnerships with communities and business; and continued learning from experience. As climate change tests us, we will not shy away from difficult questions about our work, but we are in a strong position. Our operations team successfully responded to a 330% increase in environmental incidents during the hot, dry summer; our six year investment programme is progressing to better protect 300,000 homes from flooding; and our forecasting and warning capability is world leading.
This week, we launch our flood awareness campaign, urging people to learn about what our flood warnings mean. Please look it up because it could save your life. The message is "Prepare. Act. Survive." As climate change accelerates, this is not only good advice for you, but also for governments, businesses, and the whole of humanity itself.