With dredging on target, work will soon be at full speed to repair the damage caused by winter flooding in Somerset. In this blog we hear from Pat Hall who has been helping to plan the repair works across Somerset. Assets are banks, pumping stations, sluices, gates and coastal flood defences we maintain to help manage flood risk.
There are over 50 assets across Somerset that need repairing as a result of the winter flooding, and I'm responsible for helping to plan where and when repair work takes place with our contractor Team Van Oord (TVO).
We have already completed some of these repairs, including replenishing shingle at Stolford that was lost from the winter coastal storms and ensuring readiness for high tides. We have also completed repairs at Huish Episcopi Pumping Station. These are just some of the repairs that have already been completed, but there is more to do.
Some of the repairs are complex and need a lot of designing. For example, at Northmoor Pumping Station we are going to be carrying out a major refurbishment to make sure if and when we need to bring extra pumps, we can do quickly with minimal disruption to the community. This requires a lot of investigation work, both above and below the ground, and it's important we involve the right people at the right time.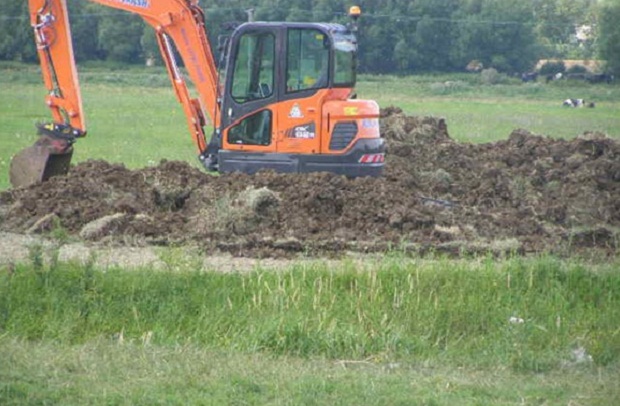 We are prioritising repair work where there is the greatest flood risk to people and property. This work will reduce flood risk and will ensure communities are ready for next winter. For example, bank repair work on the River Yeo and River Parrett upstream of Langport will help reduce the risk of flooding to properties in Long Load, Muchelney, Thorney, and Langport.
When making repairs we want to cause as little disruption as possible, and will try to join up with other work, such as dredging, at the same time.
We aim to have all repairs completed before winter. We know this is a challenging deadline, but we are committed to reducing flood risk for people and properties ahead of this winter. This week, TVO will be setting up a site compound at Creeds Farm, located on the A361 near Burrowbridge, to co-ordinate the recovery work. Repair work will continue at North Barrier, near Muchelney, and Allermoor Spillway this week. This month we will be repairing banks on the River Parrett downstream of Thorney, and in North Somerset on the Congresbury Yeo and River Axe. You can keep up to date with activity on our Twitter page.
We know there are some areas that you are interested in, such as Allermoor Spillway and the Parrett and Tone river bank repairs. It's really important that we keep you up to date, and let you know about the repair work and when it will be happening. You can keep up to date with this information on the following: