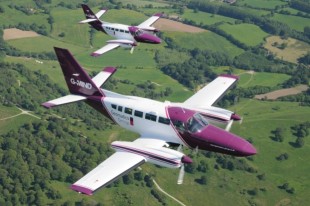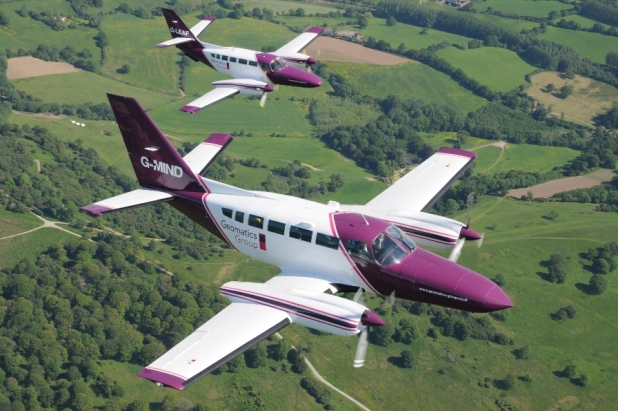 If the sky's clear and you look up there's a slim chance you'll see a small purple and white plane flying back and forth, especially if you live in an area at risk of flooding or along the coast.
But who are they and what are they doing?
We are the Environment Agency's remote sensing team and it's our job to capture aerial survey data of England, which is used for, amongst other things flood mapping and environmental monitoring.
Simply put, remote sensing is the capture of data of an environment without direct contact. Techniques vary from the very simple, such as aerial photography, to the more complex like laser scanning (LIDAR) for terrain modelling.
We operate two light aircraft from East Midlands airport; a Cessna 404 (G-MIND) and a Cessna 406 (G-LEAF). Our small team of aerial surveyors work shifts covering 24/7, 365 days of the year and spend on average over 1,000 hours per year in the air capturing high resolution digital photography and LIDAR (Light Detection & Ranging) data around the country. Last year we surveyed over 15,000 km squared of England's urban areas, coastal zones and rural river plains.
Each survey aircraft is equipped with a range of instrumentation, which allows us to take high resolution images for ongoing monitoring as well as emergency response work, such as during the floods of January and February 2014.
Capturing aerial survey data is obviously highly dependent on the weather. Bright, clear days with minimal cloud cover are ideal, but obviously the fickle English climate can often disrupt flying schedules.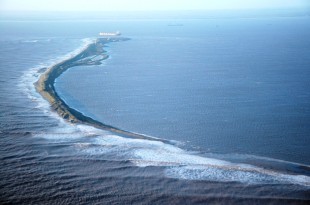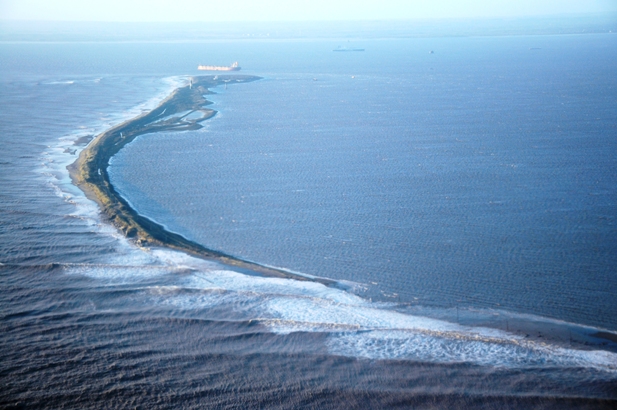 To add to the planning complications, LIDAR data is typically captured in the winter months when leaf cover is at a minimum. This is to ensure our height data is as accurate as possible for flood modelling purposes. British winters and bright clear days are two things not normally associated with each other. LIDAR data can be captured day or night and due to the vagaries of British weather, flying opportunities can be limited. The team are always on standby to take advantage of weather opportunities, regardless of time or day!
Each year before the new flying season starts in the late Autumn, our aerial surveyors get together with our projects team to prepare and plan the year ahead. Flight Planning is a substantial task, with on average 80 projects/survey locations to organise each year. CAA Air Charts need to be thoroughly checked so that the hundreds of flight lines required for each block of work fits within controlled air space and that there are no restrictions.
In addition to flight planning, the team also need to set-up the aircraft and test the aerial scanners, data servers and IT systems, to ensure they are working at their optimum performance. For Flood Risk Modelling & Forecasting the Agency requires data of the best accuracies possible, so it is essential that the scanners are calibrated and the sensors are functioning correctly.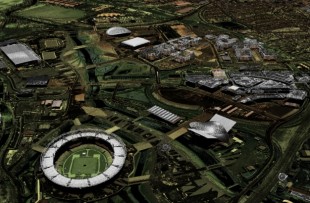 Once the flying season is under way, it is all systems go to ensure LIDAR data is captured before the leaves return to the trees. This can often mean odd working hours including nights (LIDAR is a laser scanner and does not require daylight to work) to fit in with good weather conditions. In the summer when we capture aerial photography and other optical data, flying days can be long to make the most of any clear spells of weather.
Our survey team get the opportunity to see the country in a way that very few people do and the incredible imagery and data that they capture is used daily to support the environment and help reduce flood risk.
You can find out more about Remote Sensing within the Agency and access LIDAR data at http://environment.data.gov.uk/ds/survey/. Or follow us on Twitter and Facebook.