The nights are drawing in, shops are crowded with people buying presents and advent calendars are being eagerly opened. Christmas must be around the corner!
Every year we transition from autumn to winter in a similar fashion. However as a Flood Risk Officer, this transition means much more than busy shopping weekends.
Winter is becoming notorious for wet weather so the coming months have the potential to be a busy time for me and my team.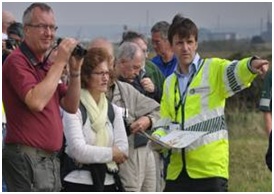 As a Flood Risk Officer, I am part of a team that monitors the impact of the weather on our rivers and streams. We ensure that our flood defences are working correctly and local communities are as protected and prepared as they can be to help minimise the impact on life and property.
Over the past few weeks I have been working with communities from a wide range of areas in the North East, from Redcar to Morpeth and beyond, to inform people about what they can do to protect themselves against flooding.
The Environment Agency spends tens of millions of pounds each year to build and maintain flood defences. This year, in the North East, we have constructed the Morpeth Scheme which is due to be completed early 2015, begun work at Lustrum Beck and repaired the flood defences at Greatham Creek. BUT these works can only REDUCE flood risk, it CAN NOT prevent it. It is one year this week since the tidal surge that affected communities down the East Coast. Although the defences have been improved and repaired we are continuing to monitor weather patterns and make sure our flood assets are working to their full potential.
When I visit local communities I always urge local residents to be proactive in protecting themselves, their family and their property from the impacts of flooding. This can include writing a flood plan so you know what to do in a flood incident, sign up for free flood warnings on Floodline Warnings Direct on 0345 988 1188, or you could even sign up to become a flood warden to help your local community.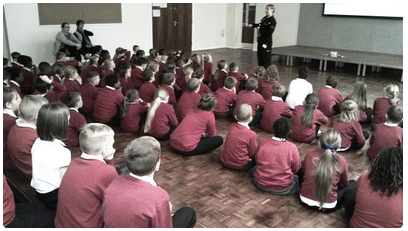 Take a look at the Environment Agency website for a large variety of resources providing you with useful hints, tips and links to further information about what to do before, during and after a flood.
So I should better wrap up this blog, and get back to my day job. If I could leave you with one thought it would be that as the weather gets wetter and flood risk increases, remember, it is not just the Environment Agency that can reduce flooding but residents taking action themselves, to help protect their property. The key thing is to be prepared is to be #FloodAware!
Chris is a Flood Risk officer in our Newcastle office. If you want to find out more about the work Chris does you can follow him on Twitter @ChrisHoodEA