Summer is here. People and families are venturing into parks, countryside and the coastline to enjoy the beauty and tranquillity of our beaches, rivers, streams, lakes and estuaries. Have you ever wondered what goes on behind the scenes at the Environment Agency to ensure that the water which flows through these places is as clean and plentiful as it can be?
My name is Pete Fox and I am passionate about protecting and improving the quality of water so that it can support our wellbeing, native wildlife and the economy. I've always had a deep respect for the natural environment and some of my fondest childhood memories are of being at the seaside.  In my role as Director for Water and Land at the Environment Agency I am able to see firsthand the breadth of work that we carry out as an organisation to ensure there is enough good quality water for people, business and the environment. Between 2010 and 2015 working in partnership we have improved or prevented the deterioration of over 7,000 km of rivers, lakes, transitional and coastal waters. That's equivalent to the distance from London to Mumbai!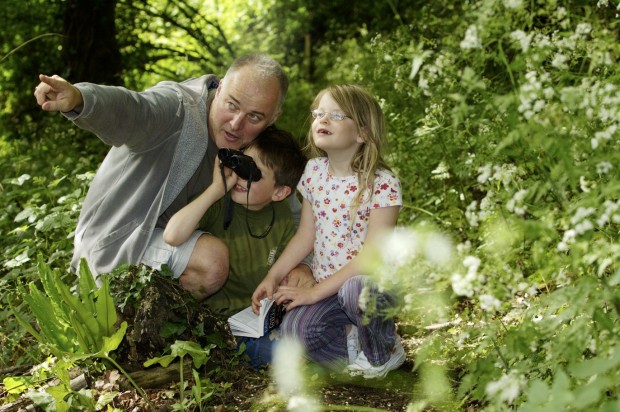 As the August bank holiday approaches and people flock to our beautiful coastline, I'm proud of the fact the work we have done with partners and communities to improve the water quality of 52 bathing waters in the past five years.  But improving the environment takes time, commitment and combined effort.  It took 20 years and £8.2 billion to get 99.5% of England's designated bathing waters passing tough standards in 2014, our best ever results. The launch of our bathing water data explorer earlier this year now gives everyone the chance to learn more about the quality of their local bathing waters.
I think it's vital to equip the people who use and enjoy the water environment with the ability to help look after it. One way we can do that is in the fight against invasive non-native species, like giant hogweed and signal crayfish, which can cause us harm and cost the UK economy £1.9bn every year. Our PlantTracker, SeaLife tracker and AquaInvaders free apps are a great way to get involved in reporting and monitoring the spread of invasive species. Our teams and thousands of volunteers also work throughout the year on preventative action to stop the spread and protect the UK's rich biodiversity.
And the work doesn't stop there. Through our work with the Angling Trust, we are encouraging people to enjoy fishing so that we can invest the money from rod licences back into the water environment.
So enjoy the countryside, we will continue to work hard to keep it as clean and safe as we can for all of us. Happy holidays!
Pete Fox is Director of Water, Land and Biodiversity at the Environment Agency, responsible for leading on our work on water quality, water quantity, farming, contaminated land, wildlife and fisheries. He has worked for the Environment Agency and its predecessors for over 20 years in a range of roles including climate change, waste regulation, biodiversity and flood risk management.