The Women's Network here at the Environment Agency have organised a range of activities this week mark International Women's Day.
This year we are celebrating International Women's Day by asking you to make a #PledgeForParity.
Can you wait 117 years for worldwide gender equality? To mark this year's International Women's Day on Tuesday 8 March, we at the Women's Network are asking everyone - men and women – to consider taking the pledge to take a concrete step to help achieve gender parity more quickly.

Each of us can be a leader within our teams and peer groups and commit to take action to accelerate gender parity.
Men and women need to accelerate change together. What's your pledge for parity?
It is easy to sign up for one of these actions:
help women and girls achieve their ambitions
challenge conscious and unconscious bias
call for gender-balanced leadership
value women and men's contributions equally
create inclusive, flexible cultures
Anyone who would like to #PledgeforParity can pick one of these on the internationalwomensday.com website.
You can make pledges as an individual or an organisation.
Also you might to think of a new pledge. Here are some examples of pledges:
"I will ensure we have a gender equal company culture by challenging when things aren't equal for men and women."
"I will join any existing Women's Network as a member or volunteer to give a talk."
"I will start a Women's Network in my organisation to identify obstacles and support more women to take on senior roles."
"I will find a mentor or provide mentoring to share career advice with women."
"I will think differently about flexible working and if you are a line manager, take a 'yes if' approach when considering flexible working requests."
"I will question single gender conference/interview panels."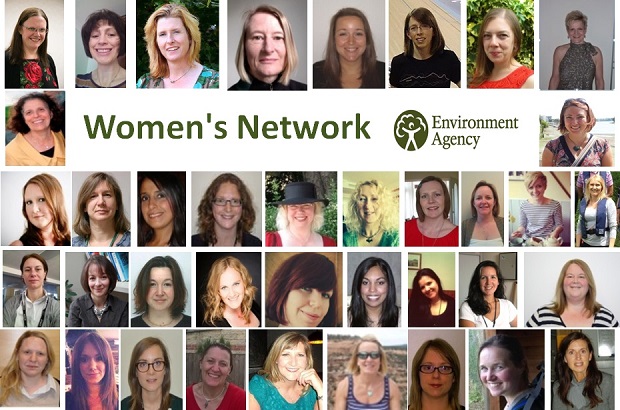 For more ideas on how to instigate change and championing women in the workplace take a look at this blog by senior gender champion Miranda Kavanagh: A pincer movement: championing women in the workplace.
How do you make the pledge?
On the internationalwomensday.com website
Also you can encourage others to join the movement by posting it online, tweeting at @womensday. You might also like to tweet them to us: @EnvAgency and @CGWomensNetwork
If you work at the Environment Agency please also contact the Women's Network to share your pledge and maybe you could even be videoed making your pledge! Watch this space...