It has been more than 2 years since I became Deputy Director for Fisheries at the Environment Agency – the best job ever, by the way. When I started it was very quickly apparent that if we are to achieve our ambition for fantastic fisheries and angling in England we need to work in partnership more.
By working with partners we can play to different organisations' strengths, make our money go further and deliver more – so why wouldn't we? Working with our great partners on the England Fisheries Group, including Defra, the Angling Trust, Rivers Trust, Canal and Rivers Trust, Atlantic Salmon Trust, Salmon and Trout Conservation UK, Wild Trout Trust and Institute of Fisheries Management, we came up with a new partnership approach for delivering our fisheries service. The Environment Agency Board approved this new approach last November.
An iconic species
One of our first opportunities to use this approach in earnest came with the results of the 2014 salmon stock assessment for England. Salmon are a protected species and an iconic indicator of the health of the water environment. The 2014 assessment showed a further decline in salmon populations. So in November 2015 we held a summit to discuss the future of salmon management in England. This important meeting brought together Government and Environment Agency leaders, leaders from NGOs, other partner organisations and stakeholder groups with an interest in salmon and their dependent fisheries. We recognised the need to take a new and re-invigorated approach to salmon fishery management and conservation, using our partnership approach, and the ambition of Government, to create a healthy, vibrant environment that encourages sustainable economic growth.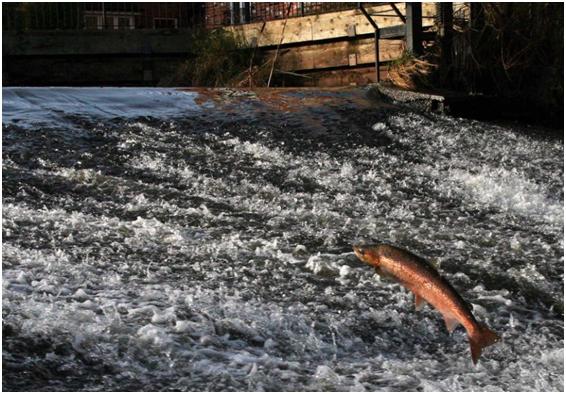 Working together
Over the last 20 years, there have been success stories – such as the improvements recorded in salmon populations, including on the Rivers Tyne, Mersey and Don where water quality and river habitats have been restored. But there is still more to do.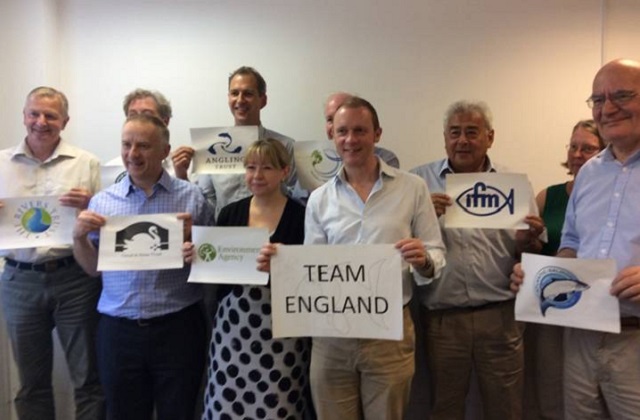 So 'Team England', as we fisheries partners call ourselves, has developed a new approach to addressing the pressures impacting salmon fisheries across England. The salmon five point approach describes the high level commitments, the necessary actions and key measures to improve the future for salmon.
This shared vision aims to address pressures at different life stages of salmon and is a vital part of restoring and maintaining England's salmon populations. The 5 points are:
1. Improve marine survival
2. Further reduce exploitation by nets and rods
3. Remove barriers to migration and enhance habitat
4. Safeguard sufficient flows
5. Maximise spawning success by improving water quality
The pressures affecting salmon stocks have not changed in recent years but now our approach has - and the future of this iconic species is looking brighter.