Spring is a magical time of year as bluebells come into flower and birds are busy building their nests, heralding the spring and early glimpses of summer. I work in our national fisheries team and so for me one of the most exciting things about this time of year is seeing adult salmon returning to our rivers after their epic migration. In late spring and early summer, adult salmon are returning to rivers to spawn (lay their eggs) while juvenile salmon (smolts) are heading in the other direction – out to sea in order to feed and grow.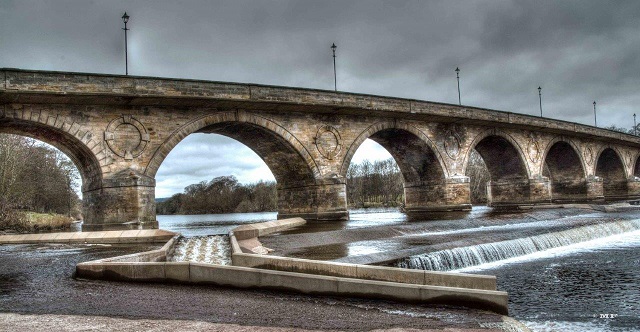 Barriers to migration
But neither journey is easy. The smolts face all the usual perils of any young creature making its way in the world, such as avoiding predators and finding food, in addition to having to make their way downstream over man-made barriers. Adult salmon face these same barriers, which can obstruct their progress upstream, preventing them from reaching spawning grounds.
For hundreds of years, people have used water from rivers as a source of drinking water, to provide power and for recreation. This has left us with tens of thousands of weirs, dams and other obstructions, which make it difficult or even stop salmon and sea trout from swimming up rivers.
These 'barriers to migration' are one of the main factors stopping salmon populations from returning to their former glory. But fortunately there are options for solving the problem at each obstruction. Sometimes we're able to completely remove an obstruction, other times we can dig bypass channels to provide an alternative route for fish, or we can build a fish pass over the obstruction.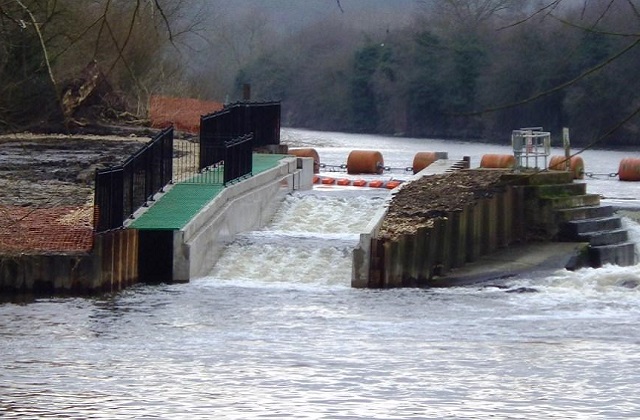 A shared vision
A key part of my job is to work with a range of other organisations to reduce these barriers. Ensuring that salmon have unobstructed rivers and access to a good spawning habitat is one of the aims of our 5-point approach. This shared vision aims to address pressures at different life stages of salmon and is a vital part of restoring and maintaining England's salmon populations. The 5 points are:
Improve marine survival
Further reduce exploitation by nets and rods
Remove barriers to migration and enhance habitat
Safeguard sufficient flows
Maximise spawning success by improving water quality
Working with others
But it is not possible for us to do this alone. One recent success of removing a barrier to migration is a new fish pass on the River Tyne. Here the Tyne Rivers Trust worked with Northumberland County Council and the Environment Agency to build Hexham fish pass which opens up access to many kilometers of spawning and juvenile habitat.
It was fabulous to see it open earlier this year and it has had lots of positive feedback. Completing this challenging project was cause for celebration and it illustrates that when we give nature a helping hand it responds well. In fact, as soon as the fish pass was opened fish began to use it which I found an incredibly rewarding sight.
So next time you're enjoying the first flushes of spring, spare a thought for our iconic salmon, which face challenges throughout their lives, but with a little help from us – and our friends – are overcoming the barriers to their migration.