Kate Marks, the Environment Agency's Deputy Director of Flood Risk Mapping, Modelling and Data explains the background to the most recent changes in how we communicate flood risk.
I love a good map, I even teach map reading in my spare time! For at least the 13 years I've been with the Environment Agency, maps have been a good way of communicating flood risk to the public. But we know they don't work for everyone. Take many of the people I teach, when they start they'd be hard pushed to find their own property or local river on a map, let alone use the map to judge their flood risk.  Our research with customers has shown that most people prefer to put in a postcode to select a property of interest and then see simple information about whether the specific address is at risk of flooding and if so what action they can take.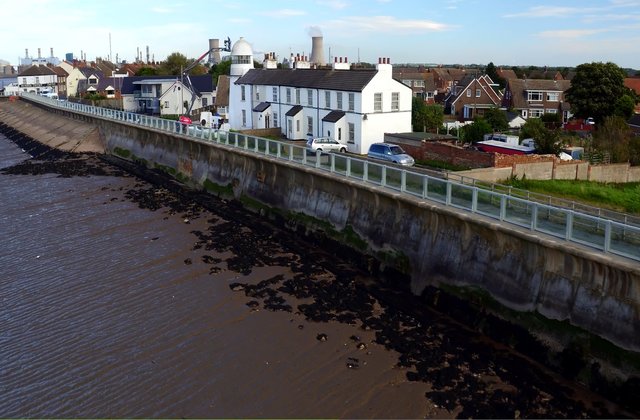 With one in six properties in England at risk of flooding, it is an essential part of the Environment Agency's role to tell people about flood risk. So we've listened, and changed how we present this information to make it easier for people. We have launched a new service that allows people to check the longer term flood risk to a property, alongside existing services that show the immediate flood risk in a location as a result of current weather conditions. This longer term information shows the risk of flooding from rivers, sea, reservoirs and surface water and is primarily used by people considering buying a house, obtaining insurance or wanting to understand if their home or business is at risk.
Another important change we've made, based on research and your feedback is to give clearer advice on the action people can take to prepare for flooding. This may include information on whether there is a flood warning service offered in the area, how to make your own property more resilient to flooding and where to get help during a flood.
If you love maps like I do, they are still there, and the information we show on them has also improved. There's now a simple view of the areas at risk of flooding and a more detailed view you can use to see information such as likely depth and velocity of flood water. The data behind the maps is still shared free of charge, where possible, as Open Data or licensed data to encourage others to include it in their maps and information services. We want to ensure that everyone has access to the best Environment Agency data so that people are better informed about their local environment – one example of how this data is used by others is the environmental search reports which people obtain when buying a house.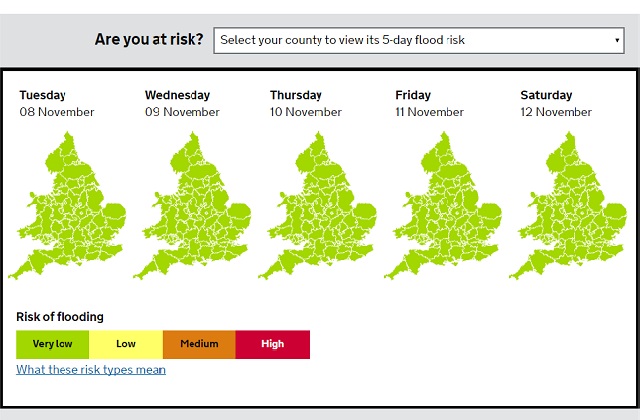 We are continuing to improve our digital services for people to check if they are at immediate risk of flooding, based on feedback from users of the website. We recently added 5-day flood risk information showing the forecast flood risk at a county level across England and Wales. We also have plans to extend our service that shows current river levels to offer river level predictions in the next few hours or days.
This is all part of the important work that we're doing to improve the way we communicate flood risk as outlined in the National Flood Resilience Review. We're still listening, learning and evolving the service, so please continue to feedback what else you'd like to see. I won't be offended if it's not a map.