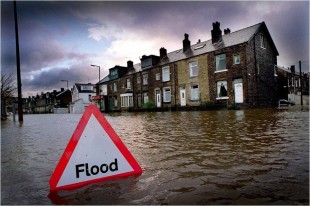 Last December Storm Desmond hammered the UK, putting many of our Monitoring & Forecasting Duty Officers through their paces. Just short of a year later and we're at the end of our training programme with an additional officers trained across the county, we thought it might be good to put that training to the test!
Running for three consecutive days Exercise Occum's Razor saw 20 of our newest Monitoring and Forecasting Duty Officers and Assistants tackle a repeat of 2015's Storm Desmond event in real-time, thanks to JBA's training platform. This sort of pressurised environment, though not unfamiliar to our forecasters forced them to be concise and less complex in their forecasting – One officer was caught quoting U.S. NAVY terminology "Keep it simple, stupid!" – Kelly Johnson US. NAVY
Despite not being the most PC phrase ever uttered by our forecasters it did echo the principle we had named our exercise after.
"Suppose there exist two explanations for an occurrence. In this case the simpler one is usually better. Another way of saying it is that the more assumptions you have to make, the more unlikely an explanation is"
William of Ockham
Working in this way hones in on the facts, facilitates better understanding between roles and protects against the risks posed by uncertainty in the forecasts, leaving our forecasters enough time to think about their other actions, consider plans for the future and pull rosters together when required!
Writing as one of the newest forecasters the training programme has been relentless and at times stretching, with my confidence at times trailing behind my competence. Just as you would exercise to train your muscles all I needed was an exercise to train my brain how to think like a forecaster.
"We consider it a good principle to explain the phenomena by the simplest hypothesis possible" - Claudius Ptolemaeus
Me too Claudius, me too!