"Prepare. Act. Survive." Those are the simple but stark words behind the campaign we've launched this week to help keep people safe from flooding.
Over 5 million properties across the country are at risk of flooding – that's more than 20% of homes in the country.
As anyone who's experienced flooding, worked with those affected or even seen the affects in the media we all know  floods can be devastating. They can cause tens of thousands of pounds' worth of damage to your home, destroy irreplaceable valuables, and, as research from Public Health England has shown, have long-term impacts on your physical and mental health.
But a few simple actions could better protect your family – and they could even save your life.
That's why, though our Flood Action Campaign, we are urging people to visit our website and check if their home is at risk, sign up for warnings and see our 'Prepare. Act. Survive.' flood plan. It takes just a few minutes to check if you are at risk but can save you months of misery.
This year we're particularly targeting young people, as research shows that specifically 18 to 34 year-olds are least likely to know they are at risk of flooding, how to protect their properties or where to go for more information. As many young people are students or have relocated to pursue careers, they're unlikely to know the local area well enough to know whether they're in a flood risk area or not. Many young people may also be renting and mistakenly think flood risk is the concern of the landlord. The truth is, it's everyone's responsibility to be #floodaware
So we're making it even easier for young people to take the simple steps that will help them protect themselves from flooding. 90% have smartphones and most adults spend at least an hour a day on social media. We're making better use of this channel than ever before to get the message across. And we're also registering mobile phone customers in flood risk areas so they receive our free flood warnings automatically. That's in addition to the 1.3 million people already signed up to receive them.
Last year, on Halloween, our campaign to encourage people to check their risk and make a flood plan reached more than 4.5 million people on Twitter alone. More people went on to sign up for flood warnings than ever before.
But our challenge is bigger than informing people of their risk. We also need to motivate people to take action. That means making a plan in advance so you know what to do if flooding threatens.
And this year we've made that task even easier. You can now download our ready-made plan, go over it with your family, save it, and share it on social media to encourage others to do the same. We're making it as simple as possible so it's less likely the task gets put off for a rainy day, so to speak.
We've also spent the last few months talking to school children in flood risk areas about what matters to them and how they would take action in a flood. It's been illuminating. Home and place means a lot to them and they don't want to lose that – plus, of course, the fear of losing a beloved iPad or Xbox!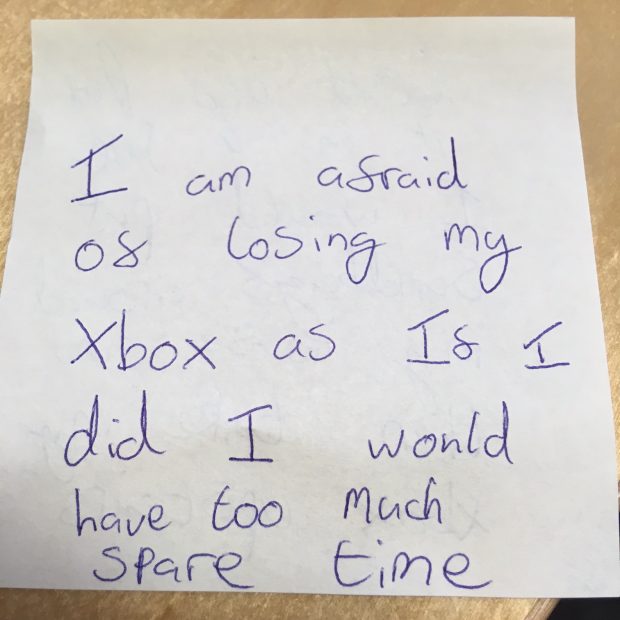 Children have been great champions in bringing flood risk to their parents and communities attention. A group of flood affected school children even worked with Lancaster University to create their own flood manifesto – one I had the pleasure of receiving personally!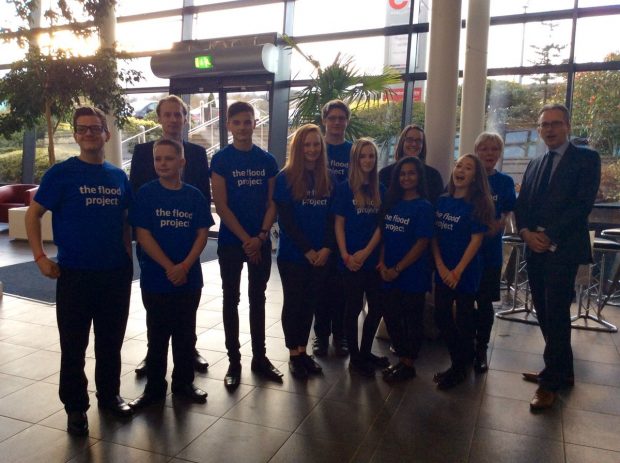 We'll never be able to eliminate flooding. Climate change is likely to mean more frequent and intense flooding. It means that we and communities and partners are going to have to constantly improve how we tackle floods together. It's what I've dedicated most of my working life to.
But there's also an element of personal responsibility, which is why we continue to remind people of the steps they must take to help protect themselves.  So please – check your risk, sign up for our warnings and download a flood plan from our campaign site. It'll be taking a few moments for a simple task that could save you months of headache and heartache.
Follow the campaign on social media: #PrepareActSurvive
John Curtin: @johncurtinEA