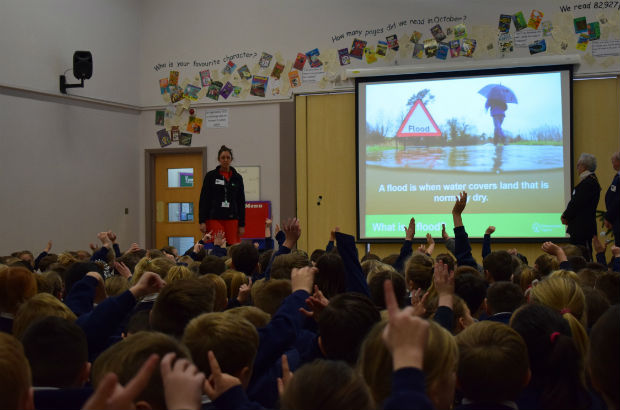 Up until 8 months ago, I knew next to nothing about flooding. I'm lucky enough that my house has never been flooded and it's not a subject I had to broach in my professional life, either.
But that all changed when I started working in community engagement for the Environment Agency.
I've always been interested in the dynamic between the environment and people. My undergraduate and post graduate studies reflect this, and I've spent time working with communities in Zambia to promote recycling. I feel it is very important to empower people to better protect their homes, health and livelihoods.
Now, I work within the community to help families, businesses and young people understand the risk of flooding and do what they can to protect themselves.
It's been an eye-opening experience. And as the Environment Agency launches its flood action campaign, helping people understand their risk and become better prepared, here are the top five things I didn't know about flooding before I started working here – and they're all reasons why you should check out the campaign here.
It only takes 30cm of water to make a car float.
Yes, you read that right – just 30cm of flood water can move a family-size car and cause an accident. And it takes even less to move a smaller, lighter car.
Driving through floodwater is the highest cause of death during flooding, so please, just don't risk it. Check conditions before you drive, and if you see standing water on the road, turn around and find another route.
On average, it can take 6 months or more for a flooded property to fully dry out.
Floodwater can contain nasties like sewage or pollution that can contaminate everything it touches – your clothing, bedding, furniture, carpet and wallpaper. Some of these things are easier to dispose of and replace than others. But it will take months for a house's walls and floors to dry out enough to be repaired and habitable again, even when using industrial fans. Of course, finding another place to stay can be stressful and expensive.
It's another reason why we tell people to prepare in advance by making little changes to their homes that can help minimise the damage and recovery time if they are affected, like raising sockets and fitting special valves on their loos. You can get more tips for making your home resilient on our website.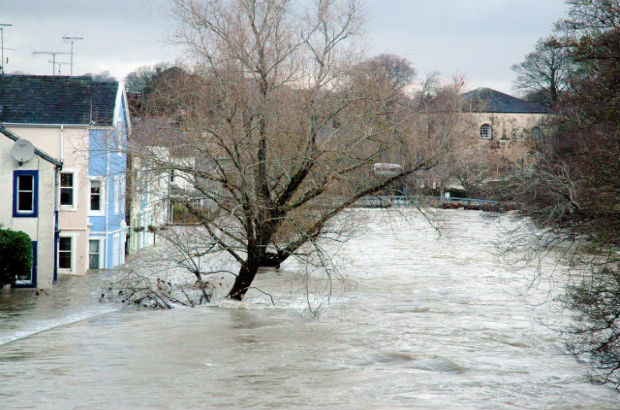 It is not unusual for people who have been flooded to be diagnosed with post-traumatic stress disorder.
 Lots of people who experience flooding have to live with the impacts long after the waters have receded. A recent study by Public Health England found that flooding can have long-term impacts on your physical and mental health.
But the same study also found that those impacts were reduced when people received advance warning that flooding was expected, because it gives them more time to prepare, for example, by moving valuable or sentimental items upstairs. It also means they have more time to get to safety.
The best way to make sure you get this early notice is to sign up for our free flood warnings – you can do this on our flood action campaign page.
When a business is affected by severe weather, including flooding, the impacts can cost an average of £7,000.
This is backed by a report from the Federation of Small Businesses, which looked at the effects on small businesses in terms of their premises, disruption for staff and customers and other impacts.
A report by the Environment Agency has estimated that the winter floods of December 2015 cost businesses about £5m in damages, including damage to their buildings, equipment and fittings and loss of stock.
But just like for your home, there are things you can do to minimise the impact of flooding on your business, like making sure you have insurance and making a flood plan in advance. You can download a flood plan template for your business on our website.
If you've read this far, then you know (like I now do) that there are things you can do to protect yourself.
The government is investing £2.6b to build new defences up and down the country to better protect communities from flooding. But there are things that everyone can and should do to help protect themselves, too.
The most important three things you can do are check your flood risk, sign up for flood warnings, and make a plan in advance. You can do those right now by clicking here – it's only a couple of moments that could save you months of heartache and headaches.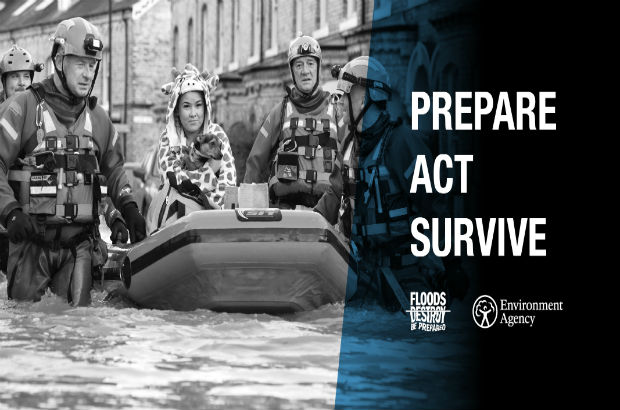 My work involves empowering community members in flood risk zones to help protect themselves. Along with the rest of my team and hundreds of others like us around the country, I go to community consultations, meet with business owners and host resilience workshops. We work with schools to educate children, helping them make flood plans for their schools and training young 'flood ambassadors' to spread the word.
This role has taught me so much already. Just by the simple mantra of "prepare, act, survive," the disruption and trauma of floods can be reduced. This is a message I am proud to be sharing with people at risk; and it is a message that translates to all aspects of life, especially in the ever-changing social and environmental climate we find ourselves in.
You can follow the campaign on social media: #PrepareActSurvive
Taryn Al-Mashgari, 30, is an Engagement Officer with the Northeast Flood Resilience team. She has been with the Environment Agency for 8 months.