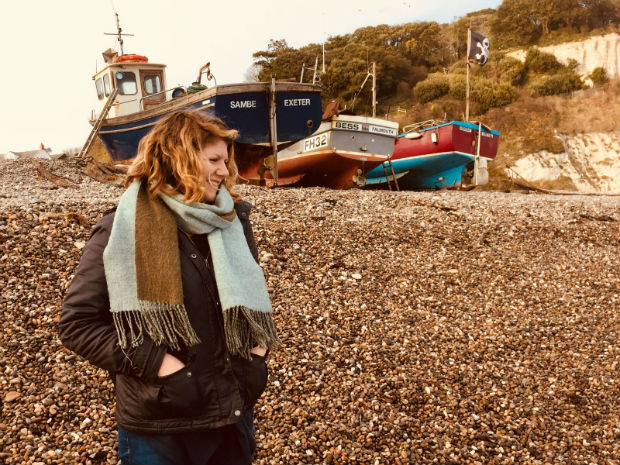 I've been working at the Environment Agency for 15 years in Area, Operations and Head Office roles. I currently work as a Research Officer in Research, Analysis and Evaluation. Somewhere along my journey, I started to lose confidence in myself. I couldn't be me. I didn't quite fit.
However, with encouragement and support of line managers, the Women's Network and improvements in our working culture, I'm experiencing the benefits of bringing "my whole self to work".
I've never lacked self-motivation, but given the encouragement to be myself, I've opened up and freely share ideas. I have more courage to speak up. Something that brought it all home was Clare Moriarty's blog.
Clare talked about championing faith and belief in the civil service and she posed a really good question 'what does it take to feel comfortable talking about faith and belief at work'? This resonates with me as I'm aware how uncomfortable I have been in opening up about my Christian faith, not only to work colleagues but even with friends and family.
I remember a few summers ago I was with a group of parents at a 'party in the park' and there was a stand set up by one of the local churches. As we were passing a few people I was with said "Oh crikey, there's the God squad!". It made me feel so sad. Sad that they judged so quickly and assumed that Christians have a sort of persona one should avoid! I do wonder where this feeling, fear or belief that Christians are 'weird' comes from. A part of me wanted to speak up, but I just couldn't find the words at the time - I didn't know where to start.
So yes, I've held back sharing my beliefs, in case of being judged, misunderstood or to avoid assumptions being made about me. But something changed, and the more I read, opened up, received encouragement and support from my husband (who is agnostic), family, close friends, members of my local church and then gently speaking about it with trusted colleagues, I'm more comfortable, relaxed and content with how I feel. I believe in God and life makes sense to me this way. My faith is a huge part of who I am, my values and my way of being in the world. I don't judge those who have a different belief or understanding as I care and respect other people's world views.
But to be able to be open about matters of the heart, especially at work, there needs to be trust, respect and compassion. When we do this naturally, we bring out the best in each other. I'm encouraged that our organisation is creating an environment where people feel they can be themselves and our differences are celebrated. I believe the more we can all do this, the easier it will be for us to learn from each other, to understand one another and work better together.
Charlie Hutton is a research officer in research, analysis and evaluation for the Environment Agency.