The elver fishery is an area of fishery enforcement that not many anglers will ever see, as it happens on tidal waters at night during the months of February – May.
Elvers are juvenile eels and they are currently on the CITES appendix two list and the International Union for Conservation of Nature (IUCN) has them on their Red List as critically endangered species, the same level as the Panda.
As the Government body responsible for enforcing and regulating fisheries legislation, the Environment Agency regularly inspects the elver fishery on the River Severn. Fishermen are authorised by the Environment Agency at a cost of £85 per year. Around 300 individual fishermen catch elvers in the Severn and Wye catchments as they enter freshwater after their journey from the Sargasso Sea using special elver dip nets. Elver fishing can be very lucrative and the prices of the elvers, though governed by market forces, can fetch very high prices.
It should be remembered that this is not recreational fishing and the people that are involved in a commercial activity.
At present the price of a kilo of elvers in the UK legal market is £150 / kg – a kilo of elvers equates to approximately 3000 individual fish or about a pint glass full of fish. Elvers from the UK are not allowed to be exported outside of the EU and the vast demand for them in Asia has resulted in a black market for them.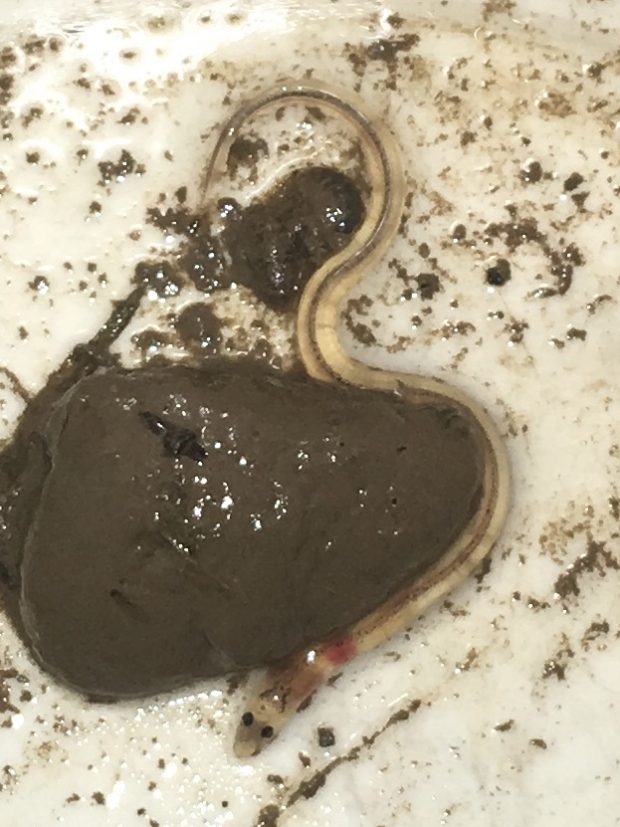 On the black market the fish can fetch up to £4000 per kilo, and this leads to illegal exports and we have even stopped people trying to smuggle elvers in hand luggage at UK airports. Due to the amount of money involved, there is a high involvement with organised crime.
The fishermen on the bank have to comply with the legislation regulated by the Environment Agency. This legislation is in place to reduce fishing effort on the elver fishery, by limiting fishing practices and net types. Part of this legislation (The Salmon and Freshwater Fisheries Act 1975) states that an authorisation is needed to lawfully operate an elver dip net. Any net that is operated without a valid authorisation gives its user an unfair financial benefit over lawful fishermen. Apart from unlawfully gaining financially from catching elvers, they are also reducing the number of elvers that are able to escape into our lakes and rivers and carry on their natural life cycle.
Netsmen don't always catch kilos of elvers every night, most nights they might only get 200 – 400 grams but over the whole length of the catchment this can lead to vast quantities of elvers being weighed-in each night. However if a big "ball" of elvers comes through hundreds of kilos have been caught by individuals in one night.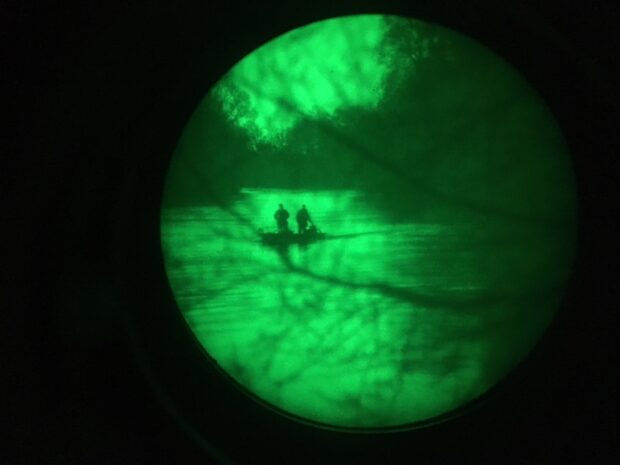 As with rod licences an elver authorisation doesn't give you a "right to fish" and the netsmen pay for their tumps (a specific area to fish, like an anglers peg or swim). Some of these "tumps" are more lucrative than others and the fishermen are very protective about their fishing locations.
The fishermen have to keep strict records of what is caught each night and when the fish are sold to legitimate sources the buyer has a responsibility to restock a certain percentage of the fish weighed in which, along with fishing restrictions and a short season, makes the fishery sustainable.
Officers are out on most nights during the elver season, their role includes overt patrols, checking compliance and fishing methods being used as well as recording catches and deterring sales to the black market.