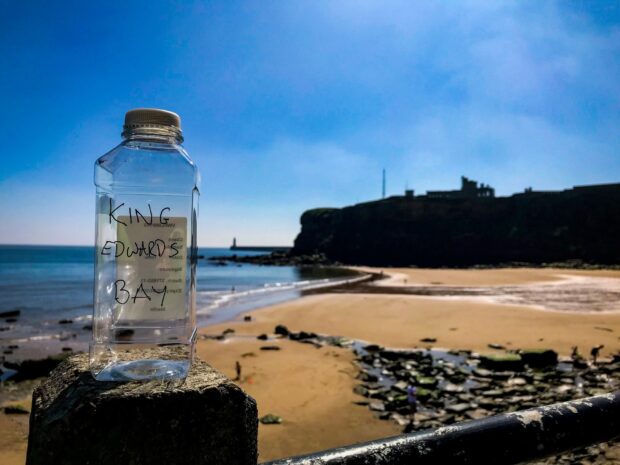 30 years in the job and I'm still being approached by members of the public commenting on just how fabulous our beaches are.
There's not many people who can count themselves lucky enough to go to the beach every day for work, but as Sampling and Collection team leader in the North East, that's what my job entails, and I count myself very lucky.
Here in the North East I get to visit 34 of the 400 plus bathing waters we have in England. These range from Spittal in the north to Saltburn in the south of my patch and over the years, I've taken more than a few samples at every one. Mind you these days I do need a dry suit….must be getting soft!
You might be wondering why we call them bathing waters rather than beaches. Well, not all our bathing spots are on the coast, we have some inland lakes too.
My team tests bathing water quality so we can tell you how clean the water is where you swim, surf, paddle or just splash about. Having that information can help you decide on which bathing water to visit. As well as keeping the public up to date, we also use the data to help us drive improvements at bathing waters that aren't doing as well as others. Testing takes place from May to September – our bathing water season - which is when we expect the highest number of people to use and enjoy bathing waters.
I'm pleased to say that out of the 34 waters in the North East, 25 are classed as Excellent, 7 Good and 2 Sufficient.
The samples we collect get sent off to our national lab where tests for two types of bacteria; Intestinal enterococci and E coli, are carried out. These bacteria can make you feel quite ill if you swallow too much bathing water.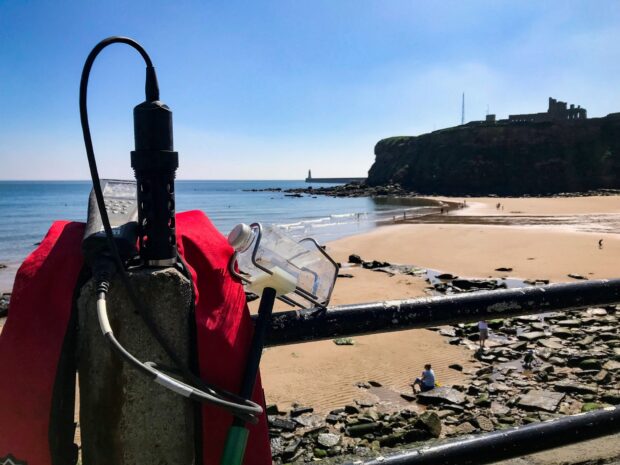 We're a bit prone to the odd spot of rain here in England and more bacteria can be washed into rivers and coastal waters after heavy rain. So before you decide on the best bathing water to visit, why not check out our Bathing Water Data Explorer – www.gov.uk/quality-of-local-bathing-water. It's full of useful information including daily predictions of when and where there is likely to be a temporary reduction in water quality because of rainfall. When a warning is in place, local authorities put signs up at bathing waters so look out for these too.
While out collecting samples, we also carry out a number of visual checks including the number of beach users, number of peop  le bathing, dogs, litter, animal faeces, sewage debris, foams, tarry residues, seaweed, phytoplankton, marine algal blooms and any unusual pollution. This helps us to build up a picture of how well used the location is and any potential pollution sources that may affect water quality. Fan of Blue Planet II….? This year we'll also be taking a closer look at plastic rubbish and reporting back on what gets left on the beach.
The North East has some of the cleanest and most beautiful bathing waters in the country, but don't tell everyone or they'll all want to come!
I'm passionate about keeping them that way. If you are too and want to find out more about how to keep your local bathing water clean follow #binit4beaches and you can also follow us on Twitter @BathingWatersEA.
For more information on bathing water quality visit the Bathing Water Data Explorer at www.gov.uk/quality-of-your-local-bathing-water