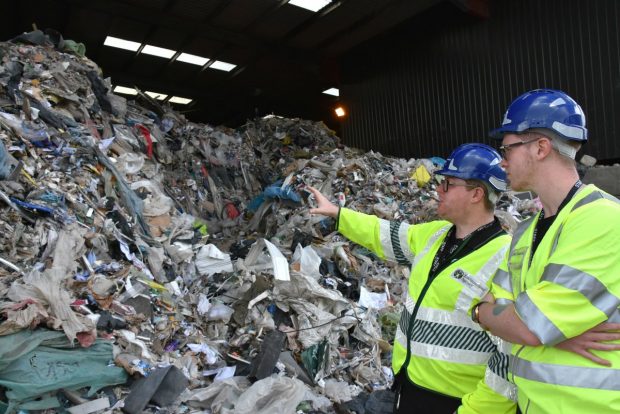 Landfill tax continues to fulfil its primary objective of encouraging environmentally positive behaviour. As a fiscal tool it is working well. Landfill is down 60% since its introduction, and the Landfill Communities Fund has provided £1.5bn to environmental bodies.
But while the illegal dump­ing of waste at unauthorised sites is  an environmental crime, until now these disposals were not subject to landfill tax. Rogue operators have been undercutting legitimate oper­ators and making significant profits at the expense of legiti­mate trade, communities and the environment.
The Environmental Services Association estimates that waste crime costs the English economy more than £600m a year, with up to £200m of tax being avoided.
But the tables have now turned. Working closely with the waste industry, HMRC is extending landfill tax to waste disposed of at unauthorised sites.
Since 1 April, any person or business who makes a disposal at an unauthorised waste site, or knowingly causes or per­mits the disposal, may be liable for the tax. Those involved in the illegal disposal could also face a fine of up to 100% of the tax or criminal prosecution.
These penalties will apply alongside any penalties for environmental offences, mak­ing the polluter pay the puni­tive costs for defrauding the revenue and harming the envi­ronment.
HMRC and the Environ­ment Agency (EA) have devel­oped a strong partnership to combat landfill tax evasion.
The EA is exploiting infor­mation exchange gateways to share data and intelligence, and starting to identify and profile unauthorised sites and offenders to target. HMRC's tax specialists and criminal investigators are working alongside those of the EA, cap­italising on their combined arsenal of enforcement tools. This includes new EA powers to prevent access to certain sites, and strengthened powers to require waste to be removed.
HMRC has published guid­ance on gov.uk which explains what these changes mean for businesses, landowners and individuals involved in waste management. Innocent land­owners will not be liable for tax where they take reasonable steps to make sure waste is not dumped on their land.
The industry has played an important part in bringing about these changes, and the EA will to work closely with it as the changes bed in.
This article was written in conjunction with Judith Kelly, deputy director of environ­mental tax policy at HMRC and originally published on www.mrw.co.uk