The Environment Agency Regulating for People, Environment and Growth Report 2017 has been published. Environment Agency Chief Executive, Sir James Bevan offers a foreword to the report. The full report can be read here.
Regulating for People, Environment and Growth Report Foreword
A strong economy and an environment in which people and wildlife thrive are vital for our future. The right regulation can deliver both. As the environmental regulator of industry, the energy sector, farming, the water companies and many other businesses, the Environment Agency has a central role to play in making sure we do get this right.
Our focus today is on enhancing the environment and supporting businesses to generate growth and prosperity after we leave the EU. We are working with government, industry and others to take advantage of the changes and challenges ahead. We have updated the way we charge businesses and we're working to make our transactions digital by default. Our aim is to provide better services to our business partners and meet the government's challenge to be the first generation to leave the environment in a better condition than we found it.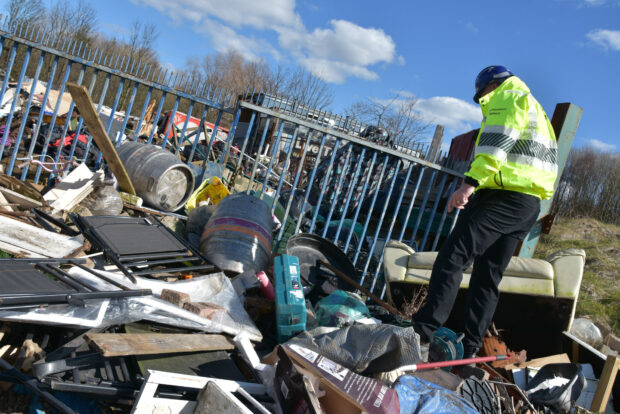 Most of the businesses we regulate are law-abiding, efficient and take their environmental responsibilities seriously. They, we and successive governments have a good story to tell. Over the last 2 decades better environmental performance by businesses, more effective regulation by the Environment Agency, and the introduction by government of new policies and laws to protect the environment have made our country cleaner and greener; and substantially reduced pollution of the air, water and the land.
But we all need to up our game now. To meet the challenging new goals in the government's 25 Year Environment Plan and Industrial and Clean Growth Strategies, we need to work even more effectively with businesses to improve, not just sustain, their environmental performance; and to enhance, not just protect, the environment around us.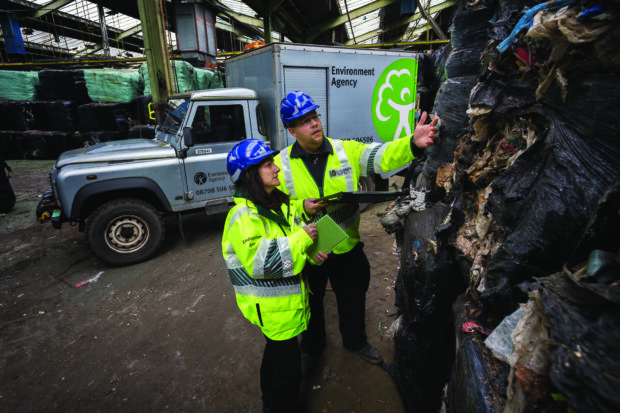 There remain some big challenges. There are still too many serious pollution incidents, which damage the environment and affect local people. In 2017, the number of serious pollution incidents from the farming and waste sectors was equivalent to more than one a week. There were also 52 serious incidents caused by water companies, an equivalent of one a week. We can and must do better than this.
A guiding principle in environmental policy is that the polluter pays. Where a company causes serious pollution it is right that it pays a serious price. That is why we welcome the stronger sentencing guidelines now being enforced by the courts. The record £20 million fine imposed in 2017 for a series of very serious
pollution incidents caused by a water company sends a clear and compelling signal that such events are simply not acceptable, and will have serious consequences for the company concerned.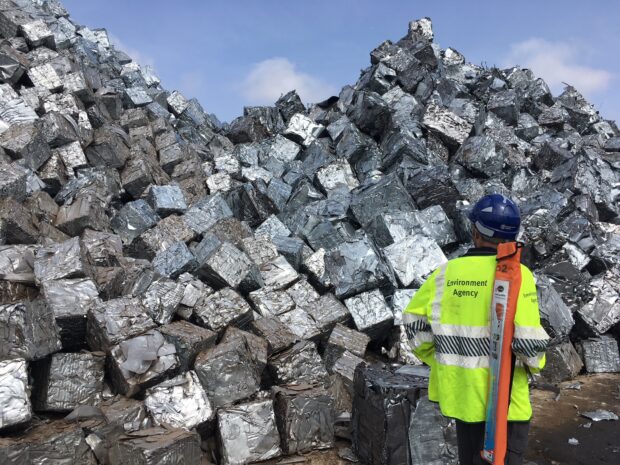 We will always prosecute when a business causes severe harm to the environment. But court action is not always the right response, nor will it always repair the damage done to the environment. So where incidents cause less serious damage we are making increasing use of enforcement undertakings, under which companies admit liability and make a financial offer to put right the harm they have caused. That benefits both the environment and the local communities.
Waste crime continues to blight local communities, legitimate businesses, and the environment. On average the Environment Agency is closing down more than 2 illegal sites every day. I want to pay tribute to all of our staff who do this vital, difficult and sometimes dangerous work: they are brave and often unsung heroes, and we all owe them a debt of gratitude. And I want to thank the other agencies – the police, HMRC and other enforcement bodies – with whom we work to tackle this scourge. It is a long battle which we are determined to win.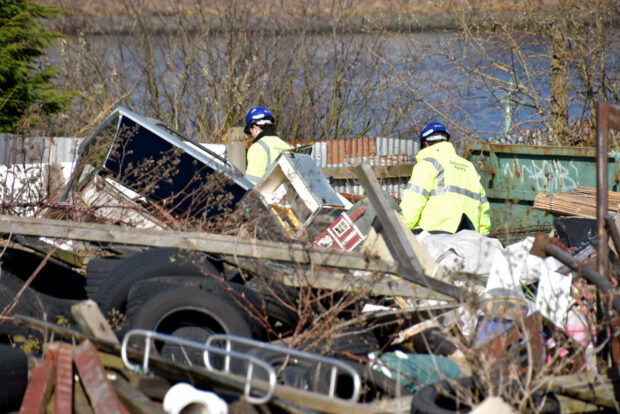 Finally, a thought about regulation. No-one likes red tape. But the right kind of regulation – simple, risk-based, proportionate, aiming for partnership wherever possible between regulator and regulated – is not red tape. It is how we unlock growth, enhance the environment and protect our communities from harm. I am proud of the work the Environment Agency does, day in day out, to achieve that.
Sir James Bevan, Environment Agency Chief Executive