As an active angler, I have always happily paid my fishing licence, knowing that it ultimately helps preserve my favourite hobby.
Earlier this year I landed one of my best catches- a job as fisheries enforcement officer at the Environment Agency, and after 4 months of training, I am now fully qualified to undertake my duties.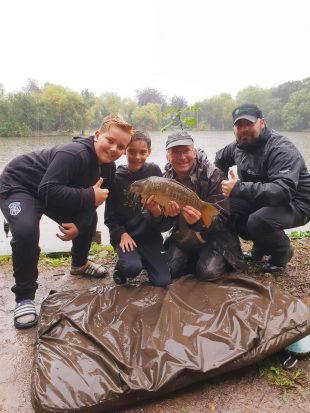 My former role was in the public health and protection team at Chelmsford City Council which involved handing out fixed penalty notices when people dropped litter or dogs fouled.
Now I get to work with anglers, checking their fishing licences and undertaking patrols to combat illegal fishing. It is my dream job.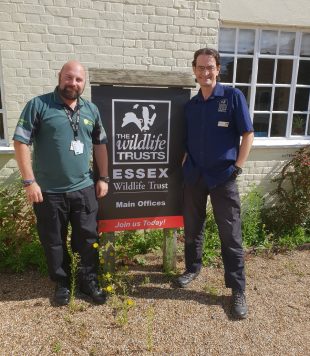 As part of my training, I had to shadow the current fisheries enforcement officers, joining them on patrols out on the Norfolk Broads with our partners, Broads Beat and the Broads Authority, and also in Essex and Suffolk.
I have been trying to build up a rapport with the owners of tackle shops in the area, as it is important to get my name out there when it comes to sharing intelligence and being involved in the local angling community. Now summer is over and the nights draw in, I find myself out on patrol in the dark, obviously anglers fish in all weathers and hours of the day, so my job needs to reflect this.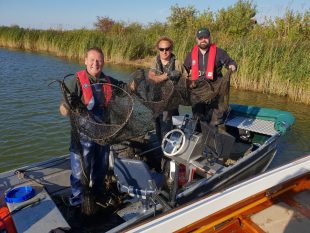 Another part of my job is to show the public that the Environment Agency staff are approachable and that there is a good reason why we charge the licence fee and then ensure people are fishing legally.
We always look to resolve issues in a calm and peaceful way and ask for cooperation.
If further action is necessary, we have the same powers as police and can arrest people, take them to a police station and question them further. We can also seize fishing equipment, vessels and vehicles. More common is issuing them with an offence notice, which means they may have to pay a fine. They can be fined up to £2,500 so it's definitely not worth the risk of evading the licence.
What I have enjoyed most about the job so far is meeting like-minded anglers who are so passionate about the sport.
I got my first fishing rod with money from my 8th birthday and shortly afterwards my dad took me fishing for the first time. You never forget your first catch-mine was a perch.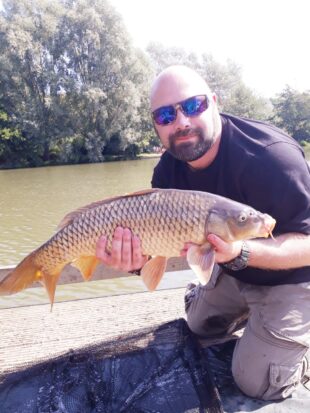 Nowadays I enjoy fishing with my son and daughter. I like showing them how to fish and more importantly how to handle the fish once caught. We also love watching John Wilson fishing DVDs, as I used to watch them when I was younger and learnt a lot about the different ways of fishing and how to have fun at the same time.
I'm so pleased that I have a job they can be proud of and will grow up knowing the importance of fishing within the law.