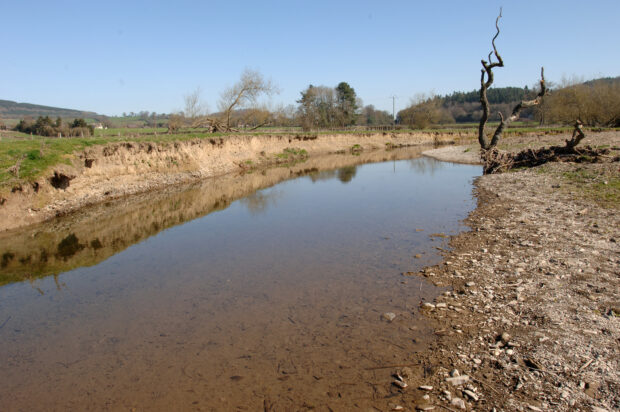 Today, people all around the world are taking part in the climate strike. The reasons why are simple: storms, floods, droughts and heatwaves are getting worse. Obviously, this poses risks to young people's future, but it's no longer something we talk about as a distant threat. It's also about your retirement.
That means that the world needs to reduce carbon emissions faster (the UK Government's net zero commitment is an essential step), and we also need to get ready for unavoidable impacts.
Last week, the Global Commission on Adaptation released the report, Adapt Now: A Global Call for Leadership on Climate Resilience. It said that without action, millions of people around the world will be pushed further into poverty, conflict and instability, but with investment climate adaptation can deliver a "triple dividend" by avoiding future losses, generating positive economic gains through innovation, and delivering additional social and environmental benefits.
Governments have a huge responsibility here, but in my role as UK Commissioner to the Global Commission on Adaptation I mostly talk about the importance of the private sector.
Private businesses fund billions of pounds worth of infrastructure projects around the world which investors will want to draw a return from during a period of increasing climate risks. That means that the finance sector has a leadership role in dealing with the climate crisis. Next week, I'll be in New York at the UN Climate Summit talking to international business leaders about how to use finance to reduce emissions and deliver the "triple dividend".
As we know from our work at the Environment Agency, the climate emergency is an all-encompassing issue, so collaboration and coordination across organisations, sectors and international borders is critical. In May, we launched a long-term Flood and Coastal Risk Management Strategy for England.
The Defra Minister Lord Gardiner, wrote in the government's National Adaptation Programme, that: "while we continue to play a leading role in international efforts to keep global temperature rises well below 2°C… our resilience will only be robust if we prepare for worse climate change scenarios."
We agree and our eventual aim is for the Secretary of State and Parliament to approve a strategy that will make the nation more resilient whether we face a temperature rise of 2°C or 4°C.
That will be something to shout about at COP26 which the UK has been nominated to hold in 2020. The COPs, or Conference of the Parties, are the biggest international events in climate change (the Paris Agreement is so called because it was signed at the Paris COP), and presents a huge opportunity to mobilise action, and also to showcase existing best-practice in green finance, nature conservation and climate resilience here in the UK.
That work received a boost last week when the Secretary of State announced £62 million of additional funding to better protect communities which are vulnerable to flooding.
In total, more than 9,000 homes will be better protected. It will help us to go even further in our mission to better protect communities up and down the country from the terrible effects of flooding. We will work closely with these communities to design and build projects which not only reduce flood risk but also benefit wildlife and the local economy.
Speaking to Parliament earlier this year Greta Thunberg said: "Avoiding climate breakdown will require cathedral thinking. We must lay the foundation while we may not know exactly how to build the ceiling."
We like to think that our work is beginning to lay the foundation, but no one can afford to be complacent. My message in New York next week will be that everyone needs to accelerate climate investment, and action, now.