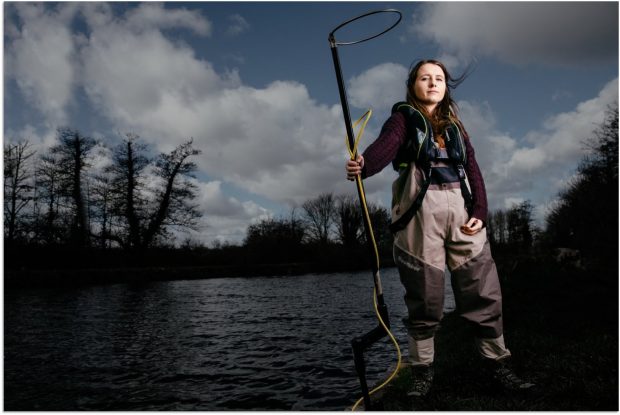 Today we launched a new five year plan, EA2025, setting out how we will help to accelerate a just transition to a low-carbon and more climate resilient future.
Last week, the Prime Minister said the country needs to build back better, build back greener, and build back faster after the coronavirus lockdown. By 2025, the Environment Agency aims to have created more climate resilient places to ensure the nation is prepared for increasing flooding, coastal change and drought.
Although this plan points at 2025, it starts now. Some of the plan's targets for 2020/21 include: improving more than 4,000 kilometres of river, creating nearly 1,200 hectares of habitat and being on track to be carbon-neutral by 2030. The lessons we learn along the way will help develop the whole UK workforce for the risks and opportunities of the coming decades.
Throughout the coronavirus pandemic, the Environment Agency remained fully operational, with the majority of staff working from home, and frontline staff remained active on the ground tackling issues such as pollution incidents. Work continued on 90 per cent of our flood and coastal risk projects.
We have been making the best use of technology to continue work – such as remotely concluding legal hearings and using drones to monitor regulated sites, and looking at how we can adopt these practices to be more efficient and effective. Teams have been maintaining equipment that supports public water supply, food production and river flows.
Our Chief Executive, Sir James Bevan, said: "Tackling climate change must become a default position for everyone. We know that life post-lockdown presents a unique opportunity to change the way we live and work for the better.
"We have been gifted a glimpse of how we could adapt our lives and think differently about how we operate. This applies not just to us but the communities we serve, too. People are ready to think differently, and with our new 5 year plan we want to make the most of this once-in-a-lifetime chance to lead the way."
The lockdown coincided with England's sunniest spring on record, yet in 24 hours between Sunday 28 and Monday 29 June 212.8mm of rain was recorded at Honister Pass in Cumbria (provisionally a new UK June daily rainfall record): water, whether too much, too little, or its quality, is always a concern.
Through our regulation of the waste, water, nuclear and carbon intensive industries (as well as protecting fish in lakes and rivers) we are helping UK businesses to be stronger and more competitive in a rapidly changing world. We will continue to be tough on those who offend. In recent years, longer custodial sentences and bigger fines, have helped show that environmental crime doesn't pay. But, regulation isn't only about prosecuting the bad, it helps good companies to raise standards of business practice. We are always keen to work in partnership with businesses to speed up plans for more sustainable development.
Of all our collaborators, the number 1 is nature itself. Natural solutions provided by healthy ecosystems and green infrastructure deliver huge economic benefits, including jobs, and they also provide better food security, and improve health and wellbeing. Last month, we launched a programme financing nature-based solutions with Defra, the Esmée Fairbairn Foundation and Triodos Bank. One project is the building of leaky dams, the creation of bog, and the rewetting of peat, on 70 hectares of the River Wyre catchment by the Rivers Trust to reduce flooding for properties, create new habitats, and store greenhouse gases.
The climate emergency is often characterised as being all about new challenges, but it mostly exacerbates threats the Environment Agency has been dealing with since 1996. EA2025 sets out how we will build on our past achievements to accelerate a clean and resilient recovery. With the Government's 25 Year Environment Plan and forthcoming Environment Bill as our maps, this plan will act as our compass, allowing the Environment Agency and our partners to chart a course towards a healthier, greener and more prosperous England in 2025 and beyond.