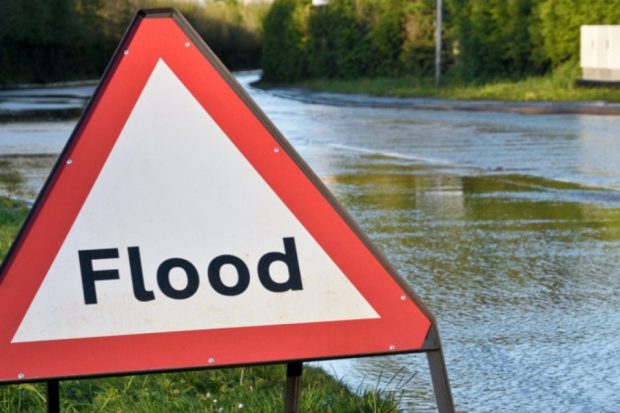 Yesterday, the Environment Agency's Flood and Coastal Erosion Risk Management Strategy finished its journey through Parliament. That means that from today, we can put it into action.
We're very grateful for all the support we've had for the Strategy but it's important to remember it will not be delivered by the Environment Agency or other risk management authorities working on their own. We need individuals, communities, the third sector, businesses, farmers, land managers and infrastructure providers to contribute to planning and adapting to future flooding and coastal change.
By 2050, summer temperatures are set to be up to 7.4˚C hotter, we anticipate 59% more rainfall, and once-a-century sea level events are expected to be annual events. The threat that climate change presents is not just these extremes, but that they will overlap.
Our strategy will help the country prepare for that future, but it starts now, ahead of this winter. It sets out how we (alongside risk management authorities, partners and communities) will build up the resilience of millions more homes and businesses.
Earlier this year, the Government announced a record £5.2bn long-term investment and also an immediate £170m cash injection to accelerate flood scheme construction in England. These long-term commitments will better protect 336,000 properties, including homes, businesses and hospitals. The flood strategy will help us deliver even more.
It will seek to adopt a range of innovative flood and coastal resilience measures: from the construction of hard flood defences, river channel maintenance and sustainable drainage systems, to nature based solutions, property level resilience and alternative land management practices. We will work with local people to identify the best combination of measures that tackle the unique risks experienced in specific places.
It will also help the Environment Agency reach its target of becoming a net zero organisation by 2030 by embracing innovative ways of working that minimise the carbon emissions we produce, and the carbon produced through our supply chain, when we build flood defences and pump water.
Climate change and water
Climate change means that water, whether too much, too little, or its quality, is becoming more and more of a concern around the world.
It doesn't make sense to deal with those challenges in silos. Flood protection and environmental improvements go hand in hand. At the Environment Agency, people who work towards these goals work closely together, sharing information and expertise, because it's vital we take an integrated approach to water management in catchments.
Over the course of the Strategy, we plan to:
Invest in flood and coastal projects that help to improve water quality and biodiversity;
encourage farmers and land managers to adopt land use and land management practices that help contribute to greater resilience to both floods and droughts;
work with partners to develop the Environmental Land Management scheme and pilot ways of reducing flood and coastal risks;
work with Ofwat to develop a joint approach for how water companies should consider flood and coastal resilience to inform future water price reviews;
ensure water companies and other risk management authorities work together to inform drainage and sewerage management plans to improve long term resilience to surface water and drainage flood risks;
And, work with catchment partnerships, coastal groups, land managers and communities to increase the use of nature based solutions.
2020
This year has been extraordinarily tough, but it hasn't stopped the recovery from last winter's floods or our preparations for this winter. It's important to remember that most flood protection is created when it's not raining.
During the coronavirus lockdown, the Environment Agency developed safe ways of working enabling more that 90% of schemes across the country to continue. Consultations are successfully being carried out virtually with local communities.
Work has continued on important flood schemes, including the £11m scheme in Lancaster (ensuring that flood risk in one of the city's most important commercial areas is significantly reduced) and the £4.8m Marton West Beck Flood Alleviation Scheme that will protect 485 homes in central Middlesbrough against flooding from the beck, the sea, and surface water.
Since the floods in November 2019, the EA checked 3,750 flood assets across the West Midlands and identified over 95 individual repairs that are required at a cost of £8m, to protect around 4,000 properties. Flood asset repair work has continued, over the summer work started to repair a flood wall in Hereford that was damaged in the October 2019 and February 2020 floods and is a key part of the flood protection for the town. In Doncaster, the £1.6m works to repair an embankment at Wheatley Park have been completed, part of an overall £32m package of repair works across Yorkshire.
We don't know what weather we will get this winter, but we always hope for the best and prepare for the worst. The Flood Strategy will help us do that even better for decades to come.