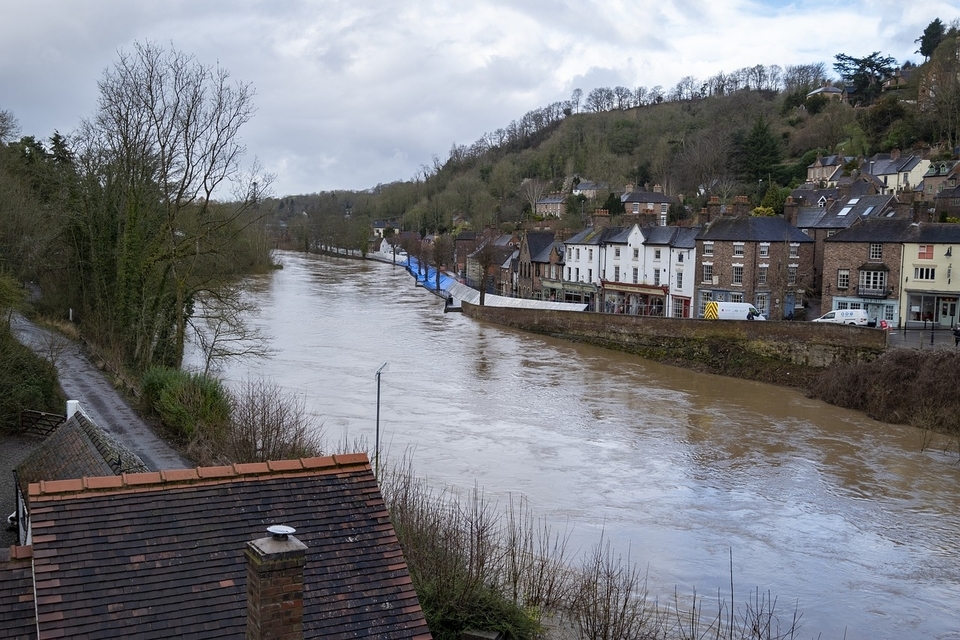 This time last year, I visited St Cuthbert's Church in Fishlake, Yorkshire, where I saw the emergency services and local community working together in amongst the pews, organising generous donations of food, clothing and even electric heaters.
Such efforts are always inspiring, but the circumstances are grim. It's important to remember that most flood protection is created when it's not raining. The homes and infrastructure built today should last 50 to 100 years, so while we prepare for flooding this winter, and create defences for the decades ahead, we also need to test resilience measures for a whole century of accelerating climate crises.
For instance, we are currently updating our guidance to ensure new coastal and flood defences in England are designed and assessed against a range of future impacts, including sea level rise from a 4°C increase in global temperature by 2100.
Today, the Environment Agency and Defra have announced a six-year programme which we will deliver with partners to explore and develop innovative ways of improving the resilience of places to flooding and coastal change.
You could be one of the partners as we will be working with local authorities, businesses and communities to test and demonstrate innovative actions in their areas. It will also provide practical examples of the UK's leadership on climate resilience as we look ahead to the UN Climate Change Conference next year. So it brings together the local, national and international aspects of flood protection.
Innovation does not mean discarding what already works. We must, and will, continue to do what we have always been doing: building and maintaining strong defences to reduce the risk of places being flooded.
However, the climate emergency is a reality and we need to adapt. February 2020 was the wettest on record for England, October 3rd was the wettest day ever.
This principle at the core of the new innovation programme is that we will increase resilience so that life, and the economy, can bounce back more quickly after climate shocks.
Through an open competition, £150 million will be allocated to 25 local areas over six years. A total of 25 projects will be selected to embrace a broader range of innovative actions to improve resilience to flooding and coastal erosion.
We are now inviting expressions of interest from lead local flood authorities and coast protection authorities. We want to see innovative projects coming forward that involve a wide range of local partners and help to bolster resilience at different scales – be that in towns, cities, rural areas, rivers catchments or the coast.
This could include:
developing integrated water management solutions that deliver flood risk benefits at the same time as environmental benefits, such as reduced drought risk and nature recovery
encouraging the uptake of property flood resilience before, rather than after, people and businesses have flooded
generating better evidence of the costs and benefits of nature-based solutions
testing local community and voluntary approaches to flood and coastal resilience
developing specialist local flood warning systems
and, finding new ways to improve the resilience of local community infrastructure to future flood risks.
We have produced an outline guide which details what is on offer and how you can get involved. Deadlines for applications are the 15th January 2021 . So please do apply and take up this exciting opportunity to help create a nation more resilient to flooding and coastal change.