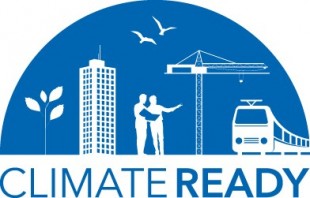 The record breaking severe weather that we've seen recently in the UK highlights the urgent need to prepare and adapt our communities and businesses and the infrastructure that we all rely on. The overall financial cost to businesses of the flooding in 2012 was up to £200 million. Whilst the costs are still being counted from this years' wettest winter on record, between 23 December 2013 and 28 February the ABI has reported insurers received 3,100 flood claims and 44,700 storms claims from businesses.
Flooding, droughts and heatwaves are set to become more common with a changing climate. They all present different risks to businesses' supply chains, operations and their customer base. It's the variability and intensity of these types of event that are likely to offer the biggest challenge. The latest Carbon Disclosure Project Supply Chain report shows it's a risk which is increasingly being recognised, with 72% of companies identifying a current or future risk related to climate change having the potential to significantly affect their business or revenue. Take a look at our graphic below to see what some of the impacts could be for your business.

Through our Climate Ready support service the Environment Agency works with partners to provide targeted advice to help key sectors increase their resilience. For businesses, we've been working to provide tools and guidance to help guide them through the issues they need to consider. They range from a simple business resilience health check tool to more sophisticated risk assessment methods for the more complex aspects, such as understanding supply chain impacts. Asda is currently trialling the guidance we've developed with its suppliers. It's a part of the company's climate resilience programme, which it launched last week, and is informed by research which shows that only 5% of its fresh produce will not be affected by changes in the climate. More and more in my work I'm starting to see companies like Asda investigate the implications of climate trends for their business and take steps to bolster their resilience – and that's really welcome. Read Asda's report on the challenge of a changing climate and what it means for the comapny.
By planning ahead and managing climate risks like any other business risk, companies can help their business be more efficient now and ensure they are fit for the future. The support provided by Climate Ready and our partners can help businesses consider what the risks mean for them and identify opportunities to get ahead, whatever the weather.
Liz Parkes is deputy director of climate change at the Environment Agency, where she heads up our regulation of carbon emissions and energy efficiency, renewables as well as our Climate Ready programme.
Complete the business resilience healthcheck tool  for a bespoke report on the actions you can take to increase your business resilience
Look at 'Assessing and managing climate change risks in supply chains' for advice on managing risks to your supply chains.