Here at the National Coarse Fish Rearing Unit near Nottingham, the new spawning season is in full swing where each year we spawn and rear 9 different species of fish.
The process starts in March with dace and grayling. This is followed by chub, barbel, roach, bream, rudd and crucian carp in May and finally with tench in June. The fish we rear are used to stock rivers and lakes all over England.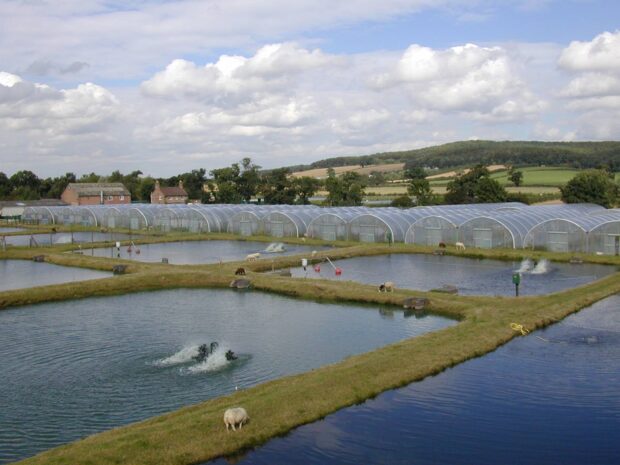 The spring of 2015 proved to be a challenge for predicting when the fish will spawn. Over the past 30 years we have managed to collect ripe fish (male and female fish that are ready for spawning) from the rivers in one trip to spawn them. This year it's been more difficult due to the unseasonably cool April and May. We have had to keep a close eye on river temperatures and make more than one trip to pick up different fish species. The low temperatures have delayed spawning in some rivers by up to 3 weeks.
So far this year we've spawned more than 3.5 million fry (baby fish) and currently, we have more than 2.5 million in troughs in the hatchery waiting to be transferred into our ponds. Most of these fry will be stocked back into the rivers where the adult fish came from.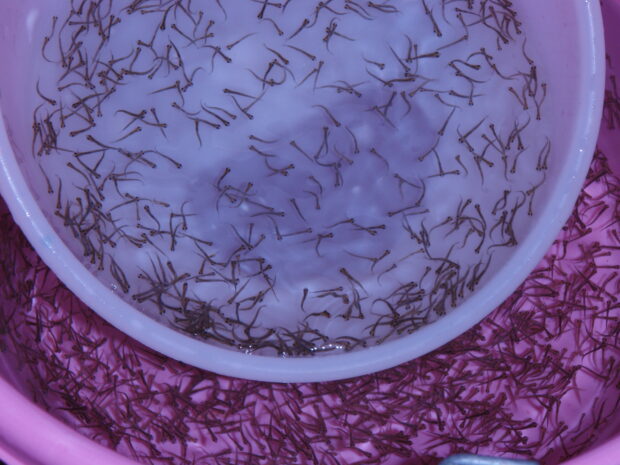 All of these young fish are being fed a mixture of natural and artificial food. The natural food is obtained from our specially prepared ponds and we supplement this with Brine Shrimp (or Artemia). This tiny shrimp, which is less than a quarter of a millimetre long, look like tiny grains of sand and when hatched, the young fish love to feed on them.
Over the last 3 months we've been working hard to get the ponds ready for the young fish. By filling them with pure groundwater and adding natural manure we can encourage the growth of the tiny animals that are the first-feed of all our baby fish.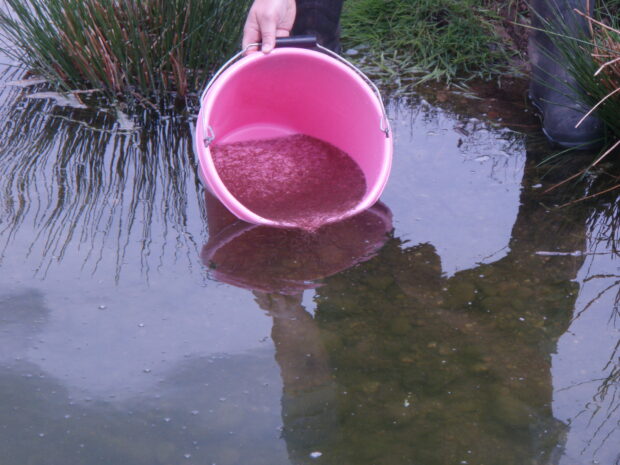 When we move the small fry into the ponds they'll be swimming in a "food soup" and they will grow very quickly. The young fry will spend the next 8 or 9 months in these ponds by which time they will have grown from 5 or 6mm to 5 to 8cm.  They will be kept on site for another summer before they are stocked out in October or November. These 18 month old fish will range in size from 10 to 20 cm long when they are stocked in to the wild.
A few months later, by the following spring, we're ready to start the process all over again with a new group of fry.