I love my job because every day I deal with something new. As a Fisheries Officer, I'm involved in lots of different work that is aimed at protecting fish in my local area. One of my main duties is to carry out fisheries enforcement work, which means I check all anglers are fishing legally and have bought the correct rod licence for fishing.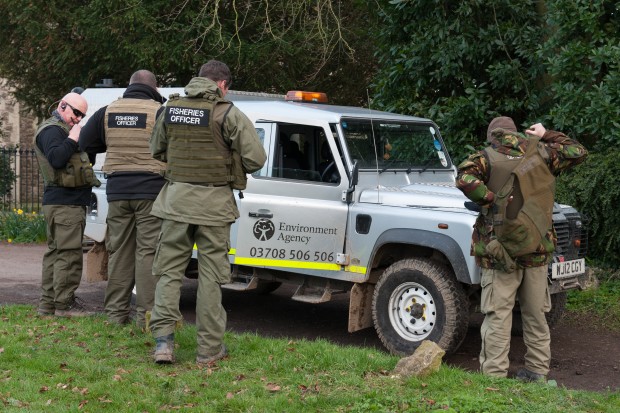 Enforcement work is really important to ensure fish populations are protected. Our work includes: auditing and inspecting fish movements; patrolling rivers to check no one is fishing in the closed season; educating the public and fishery owners and looking for unlicensed and prohibited nets and lines.
Nationally we received more than £21 million from rod licence sales last year. These funds are really important for the work we do to improve fishing for anglers across England. The money raised is reinvested to improve facilities for anglers, help manage predation and protect stocks from illegal fishing. We also carry out fish restocking, manage the impact of invasive species, create improved habitats and work with partners to encourage people to take up fishing for the first time.
Over the last few years, we've been cracking down on people who do not buy rod licences. Last year we checked 70,000 rod licences and prosecuted more than 2,000 anglers who were fishing without one.
Our teams cover huge areas and hundreds of fisheries so a lot of our work is intelligence-led. This means work is targeted in areas where there are reports of people fishing illegally. We also use high-tech equipment like night vision goggles and thermal imaging cameras to ensure we can survey a much wider area and target our enforcement.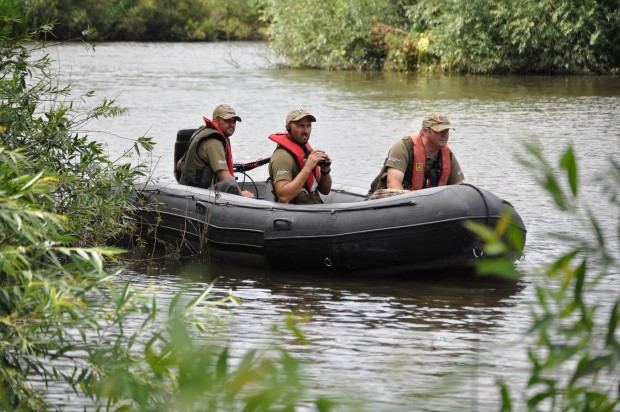 Recently I have been working in partnership with local police units in Cheshire to reach areas known to be 'hotspots' for fisheries offences. Our joint patrols have proved to be really effective at tackling a wide range of issues that prevent safe and accessible fishing opportunities for local communities.  These issues usually include more serious criminal activity such as criminal damage, violent or threatening behaviour and anti-social behaviour. The police forces have been able to tackle these problems resulting in the seizure of off-road motorcycles, drugs, unauthorised air weapons and a machete.
Patrols like this are an effective deterrent and also give us the opportunity to jointly gain valuable intelligence that can be used in the prevention and detection of more serious crimes. We often find that people who are willing to fish illegally are also willing to be involved in other, more serious criminal activity.
Anyone who sees or suspects illegal fishing activity can report it to our 24 hour incident hotline on 0800 80 70 60.
If you're thinking of going fishing, don't forget to buy a rod licence. It's quick and easy and costs just £27 for a whole year. They're available via the Post Office website and on www.gov.uk
Ian Wood is a Fisheries Technical Officer working in the Greater Manchester, Merseyside and Cheshire area. To stay up to date with his team's work follow them on Twitter.