HMRC's work with the Environment Agency
Guest blog by Judith Kelly, OBE, HMRC's Deputy Director of Environmental Tax Policy.
Some operators are acting outside of the law by describing the waste they deal with incorrectly to pay a different rate of tax.  People mis-describing waste in this way could be putting communities and the environment at risk if they fail to dispose of this waste in a safe and proper manner. They are defrauding public funds if they fail to pay the standard landfill tax of £82.60 per tonne, and fraudulently pay a lower tax rate of £2.60 per tonne by claiming it is 'inert' waste.
In HMRC we recognise that as well as defrauding public funds and causing environmental damage, mis-description of waste can also undercut legitimate business. We're working with the Environment Agency and other key partners to tackle non-compliance in the waste sector together.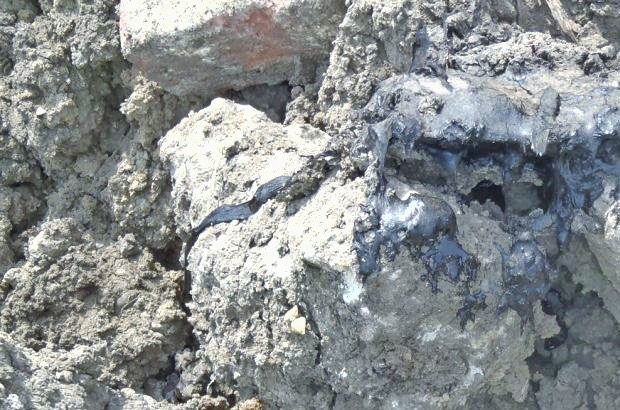 Over the last couple of years, we've developed a new testing regime that has helped to determine if the lower or standard rate should apply on waste 'fines'. 'Fines' are smaller fractions of waste produced by any waste treatment and sent to landfill. This new testing regime – Loss on Ignition (LOI) – was created in close partnership with the waste industry, HM Treasury, and the Environment Agency, and introduced on 1 April this year. It will help to provide the industry with greater certainty on the landfill tax that is due on qualifying 'fines' and ensure it is disposed of correctly.
Since its introduction we've continued to work with industry to ensure the testing requirements are understood, monitor its impact and get feedback from the respondents of the 'fines' consultation and landfill site operators.
The LOI threshold for fines is set at 10% with a 12-month transitional period when the rate is 15%. We are therefore continuing to remind operators that the transitional period will come to an end on 31 March 2016 and that they need to be making any adjustments necessary now to meet the 10% threshold when it comes into force next year.
Cross-government working and information sharing
HMRC and Environment Agency operational teams are working together to tackle non-compliance and waste crime more effectively. Cross-departmental strategic direction is overseen by a steering group with representatives from HMRC, Defra, the Environment Agency and the Treasury, to ensure a more joined up approach. In HMRC we're also developing a Landfill Tax Compliance Strategy to complement the Environment Agency's action on waste crime, which sets out how we will promote compliance, and prevent and respond to non-compliance.
Reporting tax evasion
We are determined to protect the revenue and level the playing field for compliant businesses by bringing tax evaders to account.
If you know someone in trade or running a business and they're not paying tax on their profits, you can report tax fraud online or by telephone:
Tax Evasion Hotline Telephone: 0800 788 887
If you want to report waste crime anonymously call Crimestoppers by telephone 0800 555 111 or  online.