Across the country, officers like myself are working hard with partners to help protect the environment from the detrimental effects of waste crime.  One way we're doing this is to target businesses and individuals who illegally dismantle vehicles and deal in scrap metal.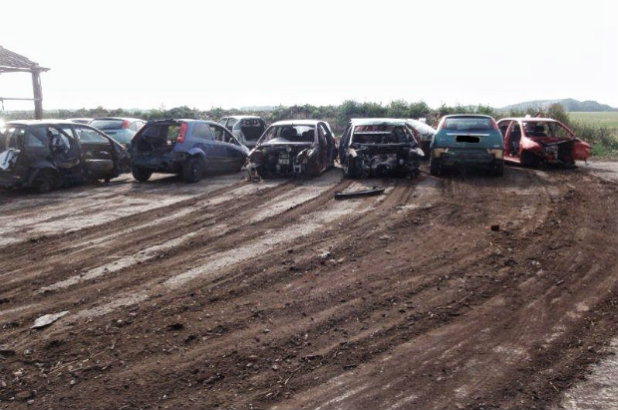 Commercial vehicle dismantling and scrap metal businesses need permits to operate – both from the Environment Agency and local authorities. When a vehicle has reached the end of its life, it must be scrapped at an authorised treatment facility (ATF).
Legitimate operators run sites where vehicles are 'depolluted' and stripped for parts. This means they remove all the hazardous components or fluids – such as engine oil, engine coolant and batteries – which could be dangerous to the environment if not disposed of properly.
To do this safely, the operator must hold a certificate of technical competence and have environmental management systems in place, as well as being legally required to take extra care when producing and disposing of waste. There are also minimum infrastructure requirements in place to protect the environment.
We want to support legitimate businesses, who can lose income to illegal operations, and ensure no harm to people and the environment is caused by these illegal sites.
Scrap metal crime hotspots
One hotspot for this illegal activity is the Boston area, south Lincolnshiren, which is in my patch. We've been carrying out visits to suspected illegal operators and are working with local councils and other partners to  help level the playing field for legitimate businesses which operate in the waste vehicle dismantling sector.
Through intelligence gathering, we've identified several small and medium-scale sites of illegal vehicle dismantlers, unlicensed scrap-metal dealers and carriers.
During visits, we provide people running sites with advice and guidance so they are made aware of how to comply with the law. We've made sure they know the dangers of depolluting without the appropriate conditions and the neccessity of having a fire risk plan in place.
We're also asking landowners not to allow illegal activities on sites or land they lease to businesses or individuals. Waste oil from dismantled vehicles can contaminate land and may have to be excavated and removed for disposal at significant costs to the landowner. It can also pollute groundwater and find its way into drains and rivers.
While we provide advice to those who want to comply, we will continue to get tough on illegal operators,  stopping those who flout the regulations.
Selling scrap metal?
If you're selling your scrap to a collector or yard, please ask to see see their scrap metal dealers licence, issued by the relevant local authority, and do not under any circumstances ask for cash. You should be paid by cheque or bank transfer to have a valid trail. We maintain a public register for registered scrap metal dealers on behalf of all local authorities in England.
Details on the permits needed to operate a waste business  can be found on GOV.UK.
If you think a site may be operating illegally, you can report it anonymously to Crimestoppers. Call 0800 555 111 or give information anonymously online.