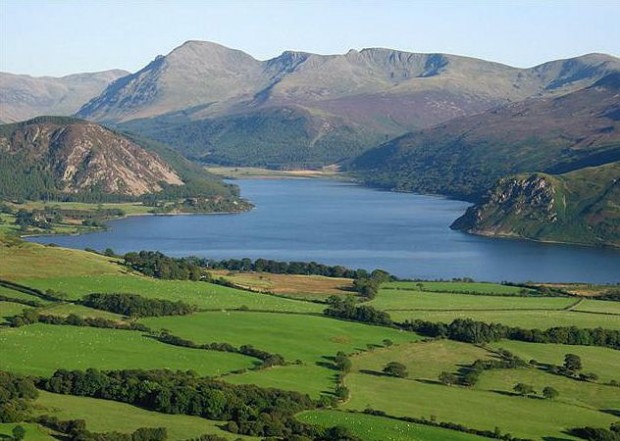 We're currently working with United Utilities to deliver West Cumbria's demand for water in the best possible way, balancing the needs of people whilst protecting the sensitive natural environment.
West Cumbria needs a new water supply fit for the twenty first century. A changing climate and continued population growth is putting increasing pressure on water resources and quality across the country and these pressures are likely to increase in the future.
Ennerdale - a lake in West Cumbria - has been used as a source of drinking water for over 100 years. The amount of water United Utilities takes from Ennerdale has gradually reduced over the last 20 years but is still too high. It causes damage to the environment and it is not resilient enough to periods of dry weather to ensure consistent supplies.
United Utilities' plans to supply West Cumbria with water piped from Thirlmere reservoir in the central Lake District will solve this problem by ensuring a more resilient water supply for the area, enable growth, and help protect the environment by allowing the Environment Agency to revoke the environmentally damaging abstraction licence at Ennerdale.
Finding an alternative source of water will bring real environmental benefits to this unique natural environment, and help protect the important species that live there.
Protecting endangered species and creating a Wild Ennerdale
In the River Ehen, the endangered freshwater mussel population is in decline and while we're working with United Utilities to be able to stop the abstraction from Ennerdale that's damaging their habitat, we are doing work to compensate for the damage until then.
United Utilities pipeline project is a huge scheme crossing through some of Cumbria's other protected areas so we're working with the water company to ensure other habitats aren't damaged in the process. This won't just help the mussels though – once the pipeline is in place, abstraction can stop at other sites too, helping protect other beautiful parts of Cumbria. Fish should also be happier, as infrastructure that fish don't like to cross, such as wiers, can be removed to help boost fish populations.
At Ennerdale, eventually the weir will be removed and the lake and upper Ehen can return, after over 100 years, to their natural state. It really will be Wild at Ennerdale.
Creating a resilient water supply
It's not just the environment that will benefit though. The pipeline project will ensure a more resilient water supply for the area and growth won't be restricted. New homes and businesses in West Cumbria will be able to have secure supply of water that previously may not have been possible.
Whilst most people wish for long hot dry summers, I know that West Cumbria currently relies heavily on getting plenty of rain regularly, and mostly it does. But Ennerdale supplies 67,000 people and the lake level can drop quickly. We work with United Utilities when the forecast turns dry, to ensure their plans are in place to ensure people continue to get enough water – which may mean tankering extra water to the area or asking people not to use their hose pipes. Once the Thirlmere pipeline is in place, we won't have to worry so often.
I'm so proud to play a part in all the work to protect and improve the water environment in West Cumbria. It's a magnificent place already, and knowing that we're helping to keep it that way, and improve it, for people to enjoy now and in the future is a great reason to go to work in the morning!
Jen Hall is a Project Manager at the Environment Agency working as part of the Environment Programme team in Cumbria and Lancashire. She's been working on West Cumbria water resources since 2013. Jen works closely with United Utilities, other partners, and the community to ensure we continue to protect the unique and beautiful landscape in the Lake District and West Cumbria.