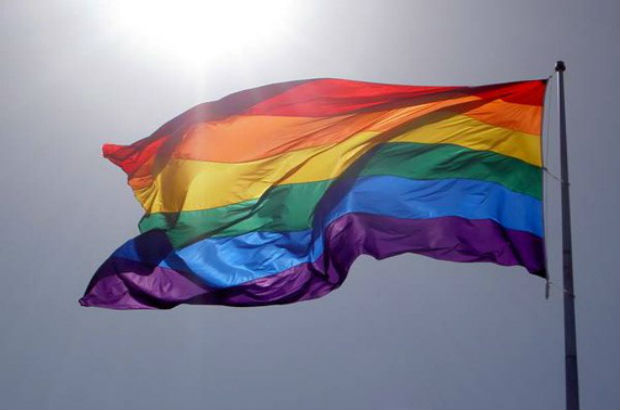 February is LGBT+ History Month here in the UK. It's a time for everyone to celebrate how far LGB & T people have come in the fight for rights and equality. Lots has been achieved but there is more to do. This is especially so for trans rights and equality.
Every day all around the world, transgender, non-binary and intersex people continue to be ridiculed, excluded, persecuted and even murdered simply for existing. Let's be clear - this isn't something that is open for debate. Even here in the UK, a number of high profile columnists and newspapers have taken to attacking trans people and their fundamental rights. As a proud lesbian, feminist and trans ally this is not ok. We need to work together to improve things. Each and every one of us can be a trans ally and make a difference.
Influencing for equal rights
This history month I want to remember the pivotal role of trans women of colour in the LGBT+ rights movement - women like Marsha P Johnson and Sylvia Rivera. They spent most of their lives fighting for the basic rights of LGBT+ people. Here in the UK, groups such as Mermaids and Stonewall have influencing for trans rights and building on the foundations laid by these brave women.
There is more to do. We know that:
In the UK, 2 in 5 trans people (41%) have experienced a hate crime or incident because of their gender identity in the last 12 months, 84% of trans school pupils say they have self-harmed, and 45% have tried to take their own lives (reports from Stonewall)
Around the world, most governments deny trans people the right to legally change their name and gender from those that were assigned to them at birth (Stonewall)
Canada, Australia, Germany and India all recognise non-binary gender identity on a self-determined basis.
The UK Government is expected to launch a public consultation on the reform of the Gender Recognition Act this year.
Here at the Environment Agency, we've been trans-inclusive from when our LGBT+ network was first conceived. We've worked with the organisation to include and champion trans equality and we've had some fantastic trans role models who have been brave in telling their stories to help wider understanding and encourage more trans allies and further improvements.
Expanding to include everyone
Recently we've updated our trans policy to be more comprehensive of intersex and non-binary identities. Our buildings policy has been adapted to ensure that all new facilities are gender neutral and that refurbishments consider whether that is possible. We're working with Defra and other Civil Service colleagues to help this be rolled out more widely. We've also been working closely with our Women's Network to help myth bust and support any concerns or misunderstandings. I was once turned down for a job at the Environment Agency on the basis that the depot the post was located at didn't have a women's toilet. Thankfully we have come a long way since then.
This year the Environment Agency was placed 18th in the Stonewall Workplace Equality Index, showing that we are one of the top employers for LGBT+ people in the UK. This is our 11th consecutive year in the top 100, which is a pretty rare achievement and shows our ongoing commitment to continuous improvement for the inclusion of all our LGBT+ colleagues, customers and partners.
Again there is more to do. By working together, remembering intersectionality and inclusion, we can all be allies and make a difference to the society we work, live and play in. If you'd like more info or to discuss further please contact LGBT network email anytime.
Lisa Pinney MBE is Area Director of the West Midlands for the Environment Agency, and founder of the EA's LGBT+ network.