The new images on our fishing licences, created by renowned artist David Miller, were revealed on 1 March and as usual David has produced some stunning images which really capture the beauty of the fish we love to catch.
Here's the story behind the new images
The picture of the carp on the 3 rod coarse & trout licence is not just any carp. On 13 September 1952 an angler called Richard "Dick" Walker landed a carp of 44lb which beat the previous record by nearly 13lb. The fish, caught from Redmire Pool was taken to London Zoo aquarium where she was named Clarissa (although Dick himself called her Ravioli!) Incredibly, the record stood until 1980 when it was beaten by a fish of 51½ lb from the same water. To celebrate the centenary of the birth of Dick Walker we are proud to portray his most famous fish on our 3 rod coarse & trout licence.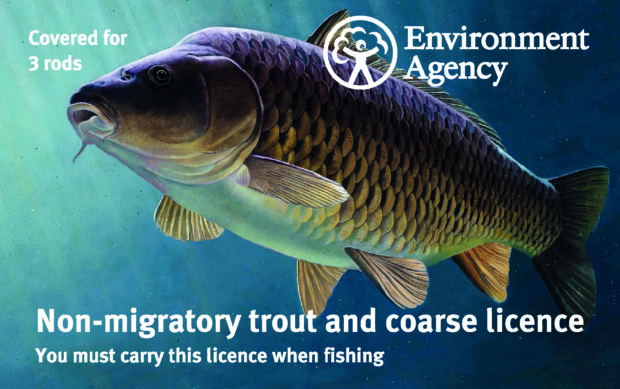 Did you know..?
Dick was born in 1918 in Hertfordshire and went on to become one of the most influential anglers in this country since Izaak Walton wrote "The Compleat Angler" in 1653.
He was both skilled and passionate about his angling and pioneered many inventions which led to improvements in angling. Possibly the simplest but arguably most important was the development of the 'Arlesey bomb', a large rounded weight which he developed to fish the deeper water in Arlesey lake. He also developed the first electronic bite alarms so beloved of carp anglers today and he was heavily involved in the development of carbon fibre fishing rods.
Until he caught his record carp, such big fish were considered by many anglers as uncatchable. He paved the way for future carp anglers and passed his knowledge on through the numerous books and other works he published. He quite rightly is known by many as the 'father of modern angling'.
Unfortunately, Dick passed away in 1985 from cancer but his influence over the sport lives on in his books and inventions that are still used to this day.
Iconic gudgeon
The 2 rod coarse & trout licence now carries an image of "the schoolboys' favourite" fish, the gudgeon. Traditionally this small fish was the first that many anglers, myself included, caught. That's less true now than it used to be with the rise of commercial fisheries but it seems appropriate as we celebrate the history of angling and Dick Walker that this iconic little fish features on the 2 rod coarse & trout licence.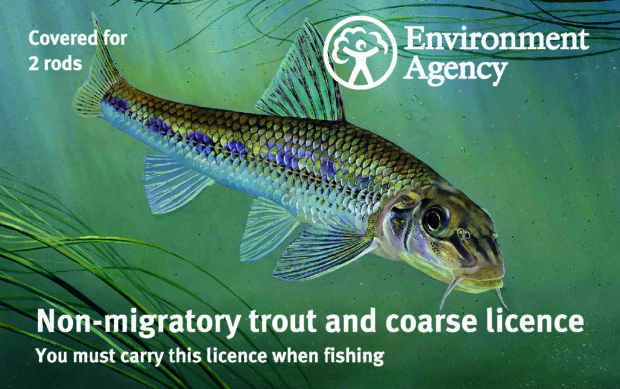 Celebrating salmon
The final new image we are unveiling is the traditional, but spectacular, view that springs to the mind of most people when you mention the word "salmon", a beautiful sliver fish leaping up a waterfall. David Miller has managed to capture this incredible scene in amazing detail bringing the true majesty of a fresh run salmon to life.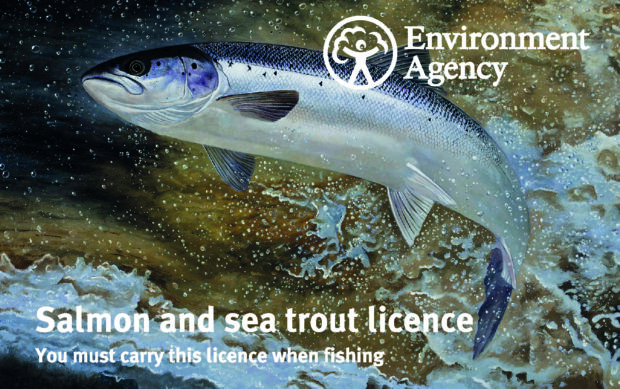 Good to know
Annual fishing licences now last for 12 months from your chosen start date. If you get your licence from 1 March, 2018 onwards it will feature these new images.
Steve Chambers, Senior Partnerships Advisor, Environment Agency