There was a range of weather conditions in 2018, we started in close to drought conditions, then the Beast from the East through to scorching temperatures on the summer.  Hot and dry weather in June and July was enjoyed by many but the exceptional conditions put pressure on water supplies and the environment.
2018 was also a year when the Environment Agency published a State of the Environment report warning that over the long term demand for water could not be maintained at its current level. Ahead of the warm summer the report warned that climate change and demand from a growing population are the biggest pressures on the availability of water. Without action to increase supply, reduce demand and cut down on wastage, many areas in England could see significant supply deficits by 2050 – particularly in the south east. Launching the report Environment Agency Chair Emma Howard Boyd said:  "We need to change our attitudes to water use. It is the most fundamental thing needed to ensure a healthy environment but we are taking too much of it and have to work together to manage this precious resource."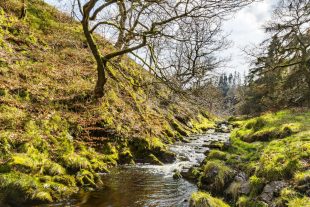 It was the hottest summer on record for England and joint hottest for the UK. From May to July rainfall was just 54% of the long term average, causing a rapid deterioration to groundwater, reservoirs, river flows and water available to wildlife. Environment Agency monitoring of river flows shows that out of our 52 river flow sites across the country – only 3 did not have a monthly average that was lower than normal between June and November. Over half the rivers we monitor had at least 3 months during this period where average flows were lower than normal. 10% of England's hydrological areas were the driest since records began in 1910 over the May-June-July period.
This prolonged dry weather meant farmers, the environment and water companies faced considerable pressures with Environment Agency and water company activated plans to cope with dry weather and drought.
Throughout the summer, Environment Agency officers were especially busy responding to 329 incidents as a result of the hot and dry weather, such as minimising any potential impacts of low river flows, limiting the amount of water that can be taken from a river or rescuing fish. 13 out of 14 incident rooms were opened to deal with drought related incidents. Species such as Salmon, Carp and Trout were affected.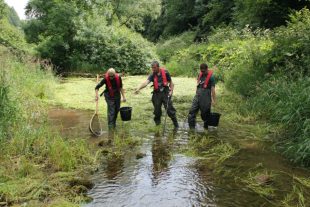 A combination of extensive work to save water and enough rainfall just in time meant that household restrictions or 'hosepipe bans' were avoided in 2018, although at times they were a real possibility. At the end of July we had placed restrictions on 803 abstraction licence holders, requiring them to reduce their abstraction, or to stop entirely. Water companies and the Environment Agency considered the need to apply for over 30 drought permits and orders in 2018.  The Environment Agency applied for its first ever drought order to protect the environment.
Water companies play a key role in protecting and managing our water and take actions according to statutory drought plans to protect water supplies. Here is the Water UK statement on water company actions. In some locations farmers had restrictions to the volumes of water they could take from rivers.
In 2018 the National Drought Group (NDG), convened by Sir James Bevan, brought together organisations dealing with drought risk to discuss measures to protect and preserve supplies. The NDG met 7 times (up from 3 in 2017). Water UK had reported back to the NDG with a summary of actions taken by the sector this year including making changes to its operations, tackling leakage, increasing communications to customers and bringing in additional people and equipment. For more information on the National Drought Group please see the statements for November and August.
Water supply sources typically start getting topped up after the summer in the winter recharge season, but in many parts of the country the hot dry weather means this has been delayed. Following the recent wet weather at the end of November and in December, reservoir levels are now increasing in most parts of the country. However the rain has missed some parts of Cambridgeshire, Norfolk and Suffolk and a number of farmers have not been able to start filling their on-farm storage reservoirs.
Environment Agency hydrology experts continuously monitor river flows and groundwater to see how much water there is and plan accordingly. A dry winter followed by a hot summer would lead to challenges in 2019 in balancing the water needs of people, businesses and the environment.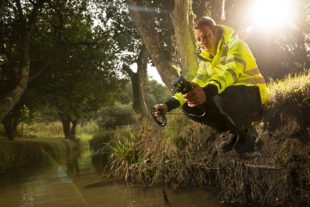 Environment Agency hydrologists have warned that above average rainfall is needed over the Winter to refill groundwater supplies, top up reservoirs and keep rivers healthy enough to support wildlife in 2019.
The National Drought Group will convene again in late January to assess the outlook for Spring and will issue advice for different sectors.