We have just had one of the wettest September and October periods on record. The ground across the Midlands and South Yorkshire is completely saturated and many parts of the river and reservoir system are full. On top of that, a month's worth of rain fell in 24 hours at the end of last week, which led to some rivers reaching even higher levels than the major floods in 2007.
The Flood Forecasting Centre suggests we could face significant rainfall this week in the same places. We must hope for the best but prepare for the worst.
So far, over 600 homes and businesses have flooded. As we know, this is extremely distressing and leaves damage and fear in its wake. Travel also poses considerable risks and disruption, checking flood warnings before you head out is sensible.
As we are in the pre-election period, there are rules about what public service organisations can say. My Environment Agency colleagues must focus on what is happening on the ground right now.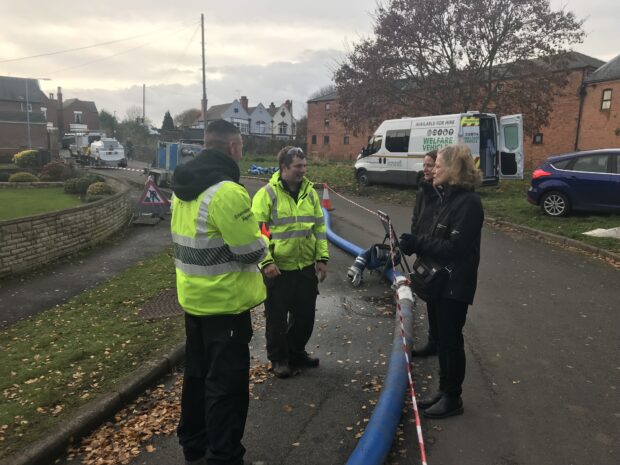 Our incident rooms are open 24 hours a day and we are working closely with local authorities and partners including our colleagues at Defra who continue to lead the cross-government effort. I have met with our officers in affected areas, operating pumps, checking flood defences, erecting temporary barriers and clearing blockages. Their commitment to protecting people and places where they live and work is unquestionable.
We estimate we have protected 13,500 properties from flooding since Thursday, but that is no comfort to the people I've met who have already been flooded and who face more uncertainty in the coming weeks and months. I want to assure you we will continue to do everything we can to protect communities.
The Environment Agency is better prepared than ever to protect properties and homes in the flood-affected areas. New flood equipment acquired since the floods of winter 2015/16 includes an additional 40km of temporary barriers, 308,880 sandbags and 72 pumps, including 12 ultra-high volume pumps. EA field teams are continuing to work 24/7 to clear debris from rivers, operate flood storage areas and pump away flood water.
However, the speed of the rain across large areas, and the extent of the situation in the rivers and on saturated ground means that everyone must take precautions themselves. We are not out of harm's way this week and winter hasn't yet begun.
Please, please spread the word as widely as possible that people should check their flood risk online, here. On this link you will also find information about what to do in a flood and how to prepare. If you don't know what our warnings mean there is a basic explanation below.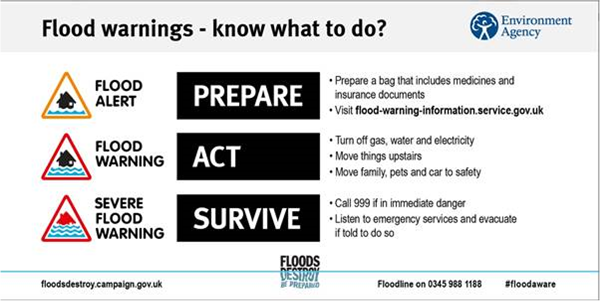 Since the mid-eighteenth century, England's winter rainfall has increased. Today, climate change is accelerating and it's easy to feel overwhelmed by information. Signing up for flood warnings, and learning what they mean, is a quick and simple thing you can do today.
A final note. In May, I launched the Environment Agency's draft long-term Flood and Coastal Erosion Strategy calling for a new approach to flood and coastal resilience. I look forward to the next stages of this process after the general election.
Emma Howard Boyd, Environment Agency Chair