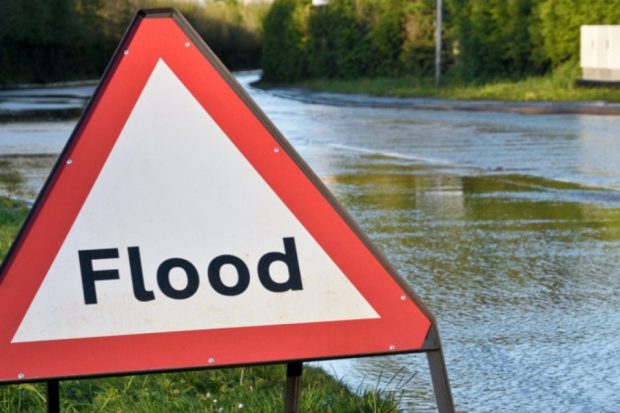 By Carol Holt, Flood Duty Manager at the Environment Agency
So far this autumn it has been exceptionally wet across large parts of the country with many records being broken and widespread flooding.
But have you ever wondered about the different types of flooding? Most people probably associate flooding with scenes of rivers bursting their banks or dramatic waves and spray from coastal flooding. You will definitely have come across surface water flooding – put simply – when rain from heavy rain overwhelms drains, causing disruption, often to roads. But there's a fourth and lesser-known type of flooding called groundwater flooding.
Flooding from groundwater can happen when the level of water within the rock or soil underground – known as the water table – rises. When the water table rises and reaches ground level, water starts to seep through to the surface and flooding can happen. This means that water may rise up through floors or underground rooms such as cellars or basements. Water doesn't always appear where you would expect it to - such as valley bottoms – it may also emerge on hillsides.
Groundwater flooding is much slower to occur than river flooding – it will usually happen days, weeks or even months after heavy or prolonged rainfall. And it may last weeks or even months.
Flooding from groundwater is most common in areas where the underlying bed rock is chalk, but it can also happen in locations with sand and gravel such as in river valleys. Some parts of the country are more prone to groundwater flooding than others – such as Dorset.
We reduce flood risk in many ways, including building flood defences, working with our partners to increase resilience to flooding and through maintaining rivers. But one of the many challenges of groundwater flooding is that many traditional methods of flood protection may not be effective against flooding from groundwater. This is because water can come up through the floor can continue to do so for a long time.
The most effective way to keep groundwater out of your property is to use a drainage or pump system to divert the water away from your home or business. For more information visit our website: https://www.gov.uk/government/publications/flooding-from-groundwater
Local authorities are responsible for managing the risk of flooding from groundwater. However, the Environment Agency has a strategic overview for all sources of flooding and in some areas that have historically experienced groundwater flooding, the Environment Agency provides a groundwater alert or warning service.
For more information about how to stay safe in a flood visit: https://www.gov.uk/check-flood-risk