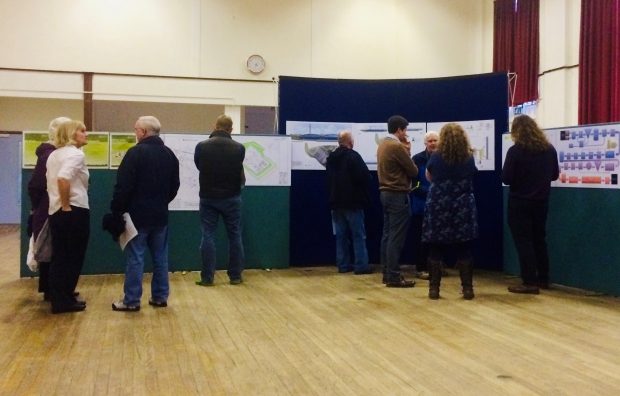 Energy from Waste and the Environment Agency's role
The Environment Agency works to create better places for people and wildlife, and to support sustainable development. That's what the organisation was set up to do, and it's what the Board instruct the Executive to deliver with the EA's excellent staff and partners.
As Chair of the Environment Agency, I'm conscious that the biggest threat to our objectives is the climate emergency. However, I am a firm believer that if the world approaches this challenge with enough ambition, we can reduce emissions (the EA has set itself the goal of being a net zero organisation by 2030), be better prepared for the locked-in impacts of climate change (like worsening storms and droughts), and unlock opportunities to create a cleaner and more resilient economy.
This may sound at odds with the Environment Agency's regulatory responsibilities when an environmental permit to an installation that produces emissions is approved. We don't shy away from this. Criticism is a vital part of the decision-making process, and scrutiny of how and why we make decisions is essential to democracy (although, as you would expect, I will not tolerate offensive behaviour towards staff).
New waste incinerators (also known as Energy from Waste plants) can be the focus of a lot of public concern and opposition, which is why we consult the local community and others carefully and seriously and take account of their views. Some people will follow the decision-making process at every stage of the way, but not everyone can.
Even after consultation, the decisions do not satisfy everyone. For example, a permit was recently approved for the Rivenhall Energy from Waste plant in Essex. This will have some of the toughest emissions standards anywhere in the country and you can read about that further here.
Here is a brief overview of what the EA's role is in these decisions.
What the EA does
When a company wants to build and operate a new energy from waste plant, two key permissions are required – planning permission, and an environmental permit.
The Environment Agency's main role is to decide whether to grant an environmental permit. Without one a company could build a plant but wouldn't be allowed to operate it.
Whether or not to grant planning permission is normally decided by the local authority responsible (also known as the waste planning authority) or the National Infrastructure Commission (if its electrical output is greater than 50 megawatts). The local authority will ask for the Environment Agency's views on the planning application in relation to flood risk and other local environmental factors, but that decision is not ours.
How does the Environment Agency assess whether to approve a permit?
Under the environmental permitting rules we assess new Energy from Waste plants under the following criteria:
Whether the impact on the environment from the installation will be acceptable or whether it could cause significant pollution.
Whether the installation will meet relevant environmental legislation (in particular the requirements of the European Industrial Emissions Directive which includes the need to use Best Available Techniques (BAT) and meet strict emissions limits).
Whether emissions from the installation could cause harm to human health.
We will not approve environmental permits if these criteria are not met. While we will always come down hard on businesses who break the rules, we want to work with compliant companies to help them meet the highest possible standards and influence an economic culture where companies compete to be clean and resilient.
Our job is to make sure firms are compliant with the rules as they are set by Government, our aim is to raise the standard above and beyond mere compliance.
Influencing that culture was one of the main reasons we chose as an organisation to aim for net zero by 2030. We not only do it because we think it is right, we want to help others understand how to make changes for the better as soon as possible.
Emma Howard Boyd, Chair of the Environment Agency
A new document explaining every stage of the environmental permitting process in relation to Energy from Waste plants will be available soon.