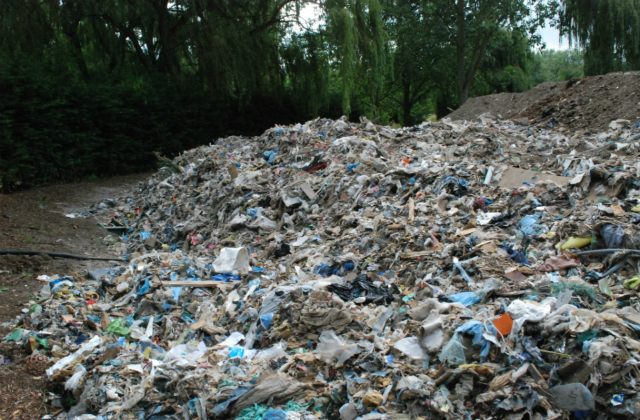 Lockdown caused overnight changes across the country for everyone, at home and work.   At the Environment Agency, we found ourselves quickly rethinking how we continue to deliver our regulatory and operational roles, at a time when being outside and travelling was restricted. A number of our staff count as key workers, so activities supporting critical operations to protect lives and livelihoods like flood protection work, regulating those sites involved in high risk activities (nuclear, chemicals and the like) and high risk waste crime continued, albeit done differently to adapt to the restrictions.
Our greatest asset is definitely our people who have proved to be dedicated and flexible, innovating and working in new ways to make sure our environment remains protected and criminals dealing in waste have not been able to take advantage of the lockdown situation. There were reports of an increase in small scale fly-tipping, with all the damage and harm that causes.  But we didn't see a rise in serious and organised waste crime.
Business as usual
Since lockdown, we've progressed investigations and moved forward those cases already before the court. And we continued to develop investigation plans and prepare enforcement case files.
We've also kept up our work with our enforcement partners, including the Police and local authorities to share information about potential illegal operations and to start investigations into the most serious activities. Where there is evidence of illegal activity, like the example in North Warwickshire, we work with partners to disrupt the activity by contacting those we know are connected to the site. In other cases, where we have evidence of operators breaching their permit we have continued to work with them by giving advice and guidance on how to manage the waste correctly. As we now move into less stringent lockdown measures that allow our staff to be more active in the field, we will be making follow up visits to those operators to ensure they have stopped the illegal activity.
The physical visit is only a small part of how we regulate and enforce; we also look at data, at the returns submitted, at the history of a site. We look for anomalies and who the customers are. We use all this to question, to challenge and where necessary enforce. Lockdown has given our teams a huge opportunity to explore how we regulate in a different way, and we're using technology much more to conduct remote visits. We're also conducting no contact visits and vehicle based observations to check on activities.
Enforcement action
But don't think we haven't been out at all through lockdown, because we have. We have still physically been out to regulate high risk activities and prevent serious harm to the environment.
In Cornwall, our team attended an illegal landfilling operation where there was significant risk to the environment, wildlife and legitimate business. Our actions stopped the illegal activity and the investigation is ongoing. In Wiltshire,  working with the police force we attended a report of a potential illegal waste activity involving scrap metal and stolen vehicles, along with the local authority. In Dorset, we visited two potentially serious illegal waste sites to substantiate allegations. One was given advice and guidance and the other is under investigation.
The story continues across England. In Warwickshire, we worked with the Police to investigate reports of large volumes of waste being deposited on a former car boot sale site and then buried near the bank of the River Cole. In Lincolnshire, more joint action took place between us and Lincolnshire Police resulting in the arrest of two people at an illegal waste site the size of a football pitch. The site was stopped, the entrances blocked and legal notices issued.
In Essex, the Fire and Rescue Service got in touch with us regarding a site that has had vast quantities of mainly construction and demolition waste dumped on it. The site poses a high fire risk and so our teams have been to the site to survey the scene and collect information to aid their investigation into finding the culprits.
What we've learned
There is no doubt, this has been and continues to be a challenging time for everyone. But there are some positives we can take from this experience.
We can still investigate and take action on waste crime under the new 'normal'. We can work closely with our partners to gather intelligence and quickly disrupt illegal activity. And importantly, we can and will keep going out to sites that pose the highest risks to people and the environment, whilst keeping our staff and those they interact with safe in the context of Coronavirus, which looks set to be a consideration for some time yet. But most importantly, we can work with others to ensure operators are taking responsibility for their waste.  It's not enough to give your waste to a contractor (registered or not) and hope for the best.  Waste producers need to know where their waste is going to make sure it doesn't end up in the wrong place and in the hands of criminals.
So remember, boots on the ground is just one small part of our regulation and enforcement activities, just because you don't see us, doesn't mean we're not there.
You all also have an important role in helping to stop waste crime; by making informed choices about your own waste disposal and by not turning a blind eye to illegal waste activities you know about. See it. Report it. Anonymously to Crimestoppers or call: 0800 555 111.