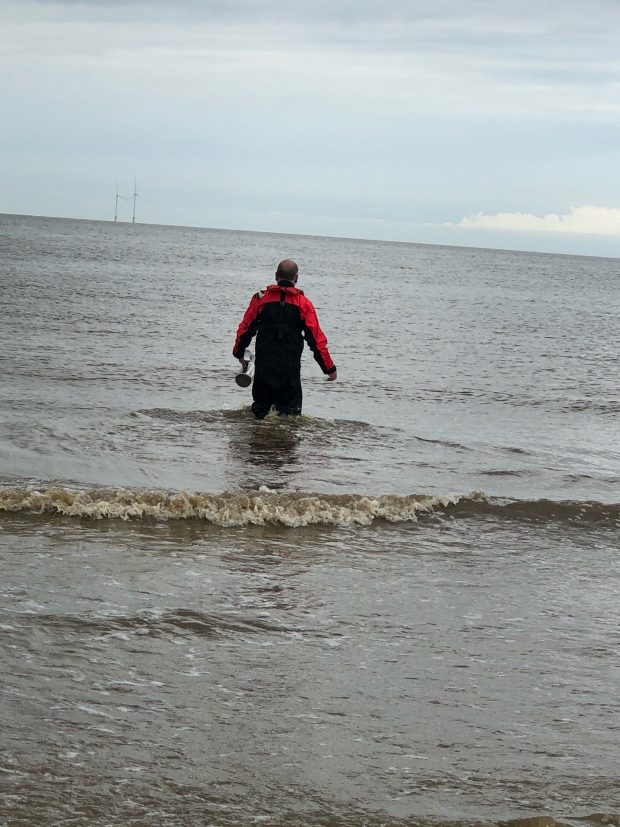 As lockdown lifts and thoughts turn to summer holidays, the uncertainty around foreign travel means that many of us will be enjoying destinations closer to home. But, knowing more about water quality and what affects it, means you can be certain of getting the most from your trip to a beach or inland water this #GreatBritishSummer.
In England, there are currently 419 locations; a mixture of mainly coastal locations,12 inland lakes and one newly-designated stretch of river in Yorkshire, that are designated bathing waters. Being designated means that they are monitored for pollution that contains bacteria harmful to health.
Throughout the bathing season – 15 May to the end of September, samples are collected from each bathing water, tested in our labs, and the results regularly updated on our water quality website – Swimfo (https://environment.data.gov.uk/bwq/profiles/).  Around 7,000 samples will be collected over the bathing season. The regular updates on water quality, along with the annual classification and details of what can affect water quality, can help you decide where to visit.
And, knowing that on some days, at some beaches, we're able to let you know that water quality might be temporarily reduced, means you can avoid certain times too. Through our pollution risk forecasting service, we issue warnings when certain weather conditions or tides mean that pollution can be washed off the land into rivers and the sea. Even bathing waters that are usually rated Excellent can experience a temporary dip in quality.
Over 170 bathing waters are covered by the service and pollution risk warnings are published on Swimfo. The Safer Seas Service app from Surfers Against Sewage also carries our information, so on the days where water quality is temporarily reduced Swimfo and Safer Seas Service can warn you for free, and in real time, to help you make the most informed decisions on when and where to visit.
Not only does the data we collect let you know how clean the water is, but it's been instrumental in driving huge investment and improvements in bathing water quality. The latest classifications from 2019 show that 98.3% met the minimum standard of Sufficient, of these 72% met the highest standard of Excellent. So visitors to coastal and inland bathing waters this summer are spoilt for choice and with over 400 bathing waters to choose from, you can search out some hidden gems on our Swimfo site if you want to avoid the crowds that some of the bigger beaches attract.
Never more so than over the past year have blue spaces and being out in nature been so important for our wellbeing. And with the growing popularity in open water swimming many people have, and continue to, enjoy wild swimming in rivers, lakes and coastal locations. It's important to know that the natural water environment is not risk-free, so knowing the difference between designated and non-designated and what they're monitored for means you can take steps to minimise any health risks.
Rivers and other open water locations that are not designated as bathing waters are managed for the purpose of protecting fish and wildlife, not people, so health risks from using these locations may be higher than at designated bathing waters. To reduce risk from bathing waters Public Health England and the Environment Agency offer advice in their 'swim healthy' guidance which is available to read before making any decision on swimming.
Many people will be making the most of England's lakes, rivers and coasts this summer. Know how to swim and use the water safely. Be aware of the risks and seek the right advice before you take the plunge.