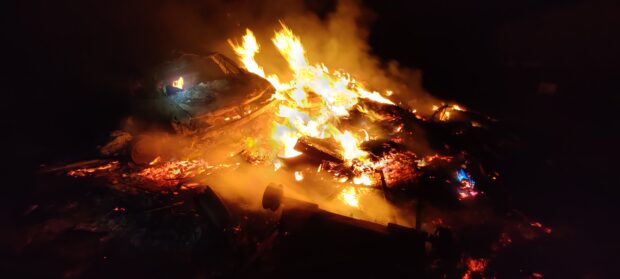 By Isabella Burke, Environment Officer, Environment Management Devon & Cornwall
Now more than ever before, how we treat our environment is incredibly important for our future. With a changing and warming climate, how we use the planets natural resources and how we dispose of our waste are of paramount importance to our lives and those of future generations.
Today, most of the waste we produce, if it is well segregated at source, can be recycled, or re-used, but despite this, we are still responding to many reports about the burning of waste every year. Many of these fires are reported to us by the Fire Service following their attendance to the fire site. This takes up the valuable time of our Environment Officers, who could be attending to other regulatory duties, instead of responding to unnecessary, environmentally destructive, and dangerous burning incidents that are completely avoidable.
People burn waste to avoid the charges for taking wastes to permitted waste sites for recovery or where this is not possible, disposal. This is waste crime.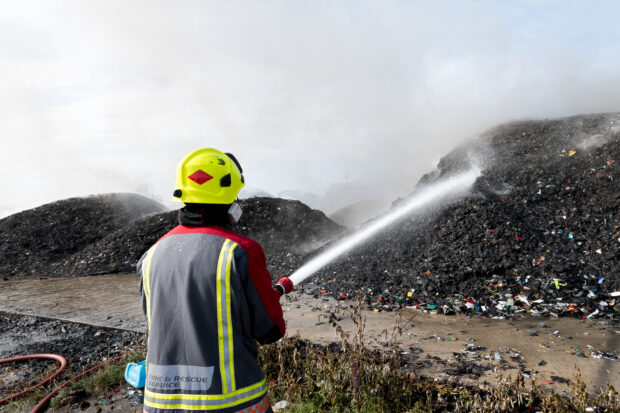 Burning waste releases harmful gases. Hazardous smoke is produced when plastics (including those originating from mixed material packaging), damp proofing, paints, rubbers, sealants, oils, vehicles and tyres are burned.
In addition to this, the residues from burnt waste, the ash and waste which is left behind can pollute surface and groundwater and result in long-term land contamination which can be expensive and difficult to remediate.
These harmful incidents occur when inappropriate wastes are burned in the open air. This should never happen and people doing so can face unlimited fines from us.
Some waste is burned in a controlled way, through incineration at permitted energy from waste facilities. These sites use closed systems designed to minimize atmospheric impacts and produce energy at the same time. They are closely regulated by the Environment Agency.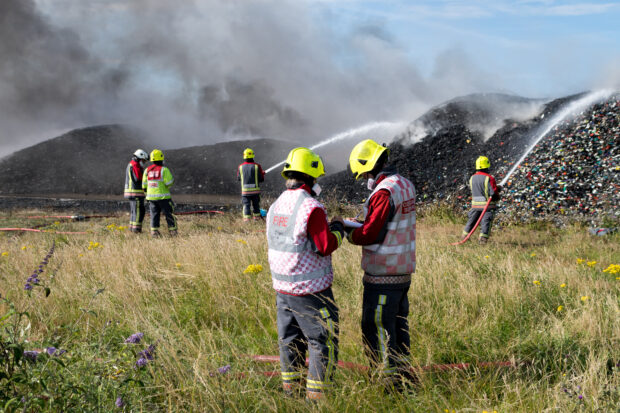 These are common examples of illegal waste fires and guidance on what you should be doing with the waste:
Examples of illegal burning of waste
What you should do instead
A developer, builder or homeowner carrying out a house or building renovation, burning wastes on a bonfire.
Check the rules for correct disposal of construction waste: Classify different types of waste: Construction and demolition waste - GOV.UK (www.gov.uk)

Consider the cost of proper waste disposal at the outset of the job and ensure these costs are covered.

Good waste segregation will reduce the costs of the disposal.

A waste carrier taking waste from a house clearance and burning anything with no value.
All wastes must be taken to a permitted site for recovery, either by the person who produced the waste, or by a registered waste carrier.
A farmer burning farm plastics (such as silage wrap) or any other wastes generated on-farm
Download this farm plastic management advice sheet: Farm Plastic Management Advice Sheet - Preventing Plastic Pollution

Join a farm plastic recovery scheme. Some councils also have special schemes to take this waste.

A stable, burning horse manure
One option is to look for uses as horticultural manure or as agricultural fertilizer. Check the advice and guidance for disposing of horse manure: Keeping horses: Dealing with waste - GOV.UK (www.gov.uk)
A mechanic burning oily rags in an oil drum on an industrial estate
You will need to have a suitable commercial contract in place to dispose of hazardous wastes produced as part of your business. Check the advice on how to identify and dispose of hazardous wastes: Hazardous waste: Overview - GOV.UK (www.gov.uk)
Taking waste to another person's land to burn it
Landowners need to be aware of activities taking place on your land. Follow the advice in our blog which will help you secure your land again waste crime.
A landscape gardener taking waste wood (or green waste) home and burning it in the open to dispose of it
Waste wood can be burnt at a permitted site to produce heat or energy.

It can also be burnt under a D7 waste exemption.

However, burning of waste wood for the purpose of disposal should be avoided. Chipping and using green waste for mulching is preferable to burning, unless the green waste is infectious, invasive or difficult to remove.

A shop, cafe, pub or hotel burning cardboard or other packaging wastes in the garden of the property.
Retail businesses should have a commercial waste contract/s in place to remove wastes which are produced as part of their business. Further advice and guidance can be found here: Dispose of business or commercial waste: Your responsibilities - GOV.UK (www.gov.uk)
A scrap metal collector burning waste cable or electrical goods to retrieve metals
Smoke produced by the burning of items containing electrical components or hazardous substances is particularly harmful. These waste types are widely accepted at permitted sites, including local council run household waste recycling centres and scrap metal sites.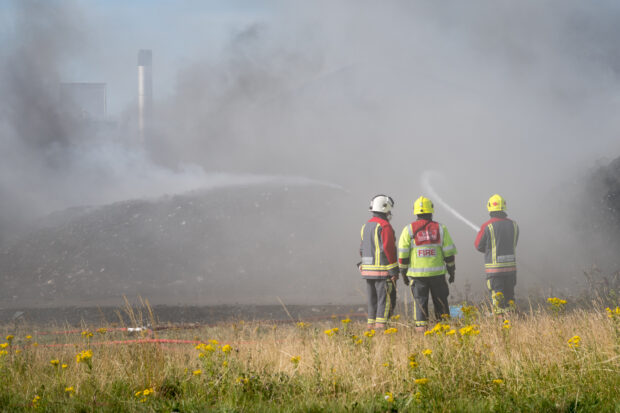 There really is no need to burn any waste. Not burning waste is better for the environment and safer for people. It is less costly to the public purse too, when less of our time and resources and that of the Fire Service is spent bringing illegal waste fires under control.
If you see any illegal waste fires, report them to the Environment Agency on 0800 80 70 60, or anonymously to our partner, Crimestoppers: Independent UK charity taking crime information anonymously | Crimestoppers (crimestoppers-uk.org) 0800 555 111.