Last month the Dinham Millennium Green Trust hosted a reception for all of the partners who had been involved in the remarkable environmental improvements to the Dinham area of Ludlow.
I went along in my capacity as Technical Officer in the Fisheries, Biodiversity and Geomorphology team with my colleague Pete Giles and couldn't help but enjoy the sunny morning in this beautiful spot.  We are very proud of what our partnership working with the Trust has achieved on this nationally important site of special scientific interest (SSSI) on the river Teme.  Using funding from our rod licence sales we have improved pathways and installed several new fishing platforms just below Dinham Green.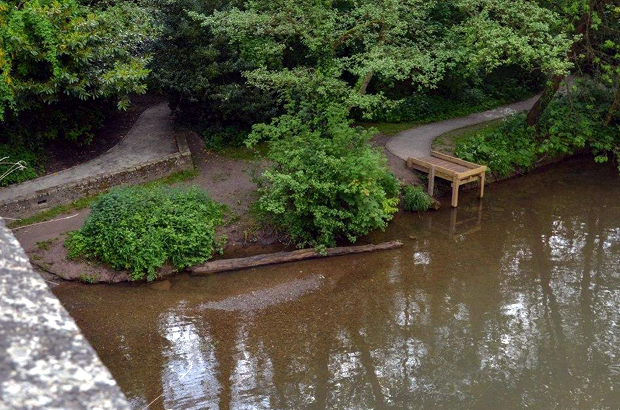 These platforms were specifically built to accommodate wheelchairs and allow room for coaching.  The fishing platforms can be accessed by all for free, and now the course fishing season has started, they can be fully enjoyed.  This work not only provides environmental improvements but social and economic benefits too.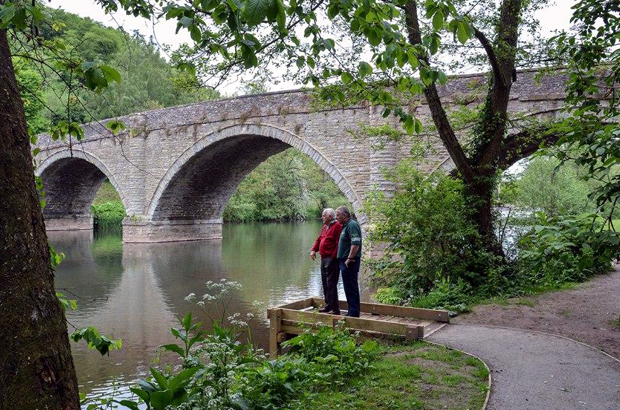 The sunny Tuesday morning also provided an opportunity to watch out for Chub spawning and to hear about other great environmental improvements in the area. These include stabilisation of the weir, refurbishment of the historic eel trap and the installation of a monitoring point.  We also saw the new fish pass provided by the Severn Rivers Trust, for which we provided technical advice.  The fish pass helps all species of fish navigate their way past the weir to aid migration.
I thoroughly enjoyed my morning checking out the new facilities on Dinham Green.  Why don't you give it a try? It's worth a visit for all the family.  While you are there you could try out the new fishing platforms too, but remember your rod licence.
Where is your favourite place to fish? Let us know below, or on Twitter using #Gofishing.