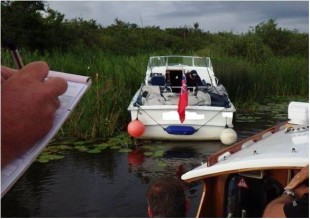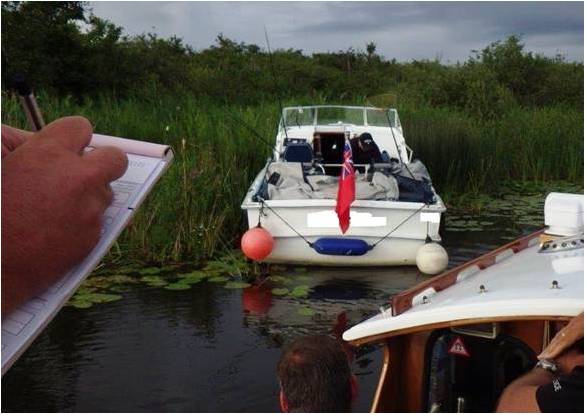 I was one of the many Environment Agency fisheries officers out in force this spring checking fishing rod licences. It's a necessary part of the job – we don't like spoiling someone's day out, but if you go fishing you need a licence - it's the law!
More importantly, all the money we get from licence sales, £23 million last year, is ploughed back into work that protects and improve fisheries. So buying a licence is a good investment for angling and the environment.
Each year around the start of the season, we carry out several rod licence blitzes, when we try to visit as many rivers, lakes and canals as we can. Each fisheries officer will use their local knowledge to visit the fisheries that some anglers may think are 'off the beaten track'. As with angling, targeting these 'backwaters' can often net us a good 'catch'.
My patch is Manchester, Merseyside and Cheshire. Over the 2 May Bank Holidays alone we visited more than 200 fisheries. Licensed anglers were only too pleased to see us out on the banks, catching those who were intent on cheating others.
We were indeed kept busy: out of the 2445 anglers we checked across the North West, 244 thought they could get away without having a licence!
Across England, we checked 13,000 anglers and 965 were fishing illegally.
If an angler can't produce a licence or our database shows they don't have one, we will issue them with a ticket, and a court summons usually follows.
Some unlicensed anglers will try to make a quick getaway but they don't get very far. We work in teams, moving along the bank from opposite directions,to catch up with anyone trying to evade us. Sometimes they try to palm us off with false names and addresses, but we verify identities and car number plates on the Police National Computer.
Anglers go fishing to enjoy themselves, and it is a very enjoyable past time. So surely sitting there looking over your shoulder, wondering whether you'll asked for your licence spoils it, especially when a licence is only £27 for a year!
Some anglers we met confessed that they had heard we were about and didn't want to risk it, so had bought a licence, a wise move! You can even buy online so there's really no excuse to not having one.
We want everyone to go fishing; it's a great sport and a great way to enjoy the outdoors. Anglers contribute over £23 million to work to protect and improve fisheries, so buying a rod licence isn't just the law, it's great for the sport and the environment too!
Buy your rod licence online today here
Visit the Environment Agency website for more information