We recently contacted anglers to encourage more people to return more of the salmon that they catch. Many have asked us what else we are doing to protect stocks. Salmon stocks are assessed as 'at risk' in 16 of England's 42 salmon rivers.
Many problems are expensive to fix or have no quick solution. Reduced survival at sea is an important factor, but our most practical opportunity to restore stocks is to address issues in our own rivers and estuaries. In difficult economic times, I know we have our work cut out.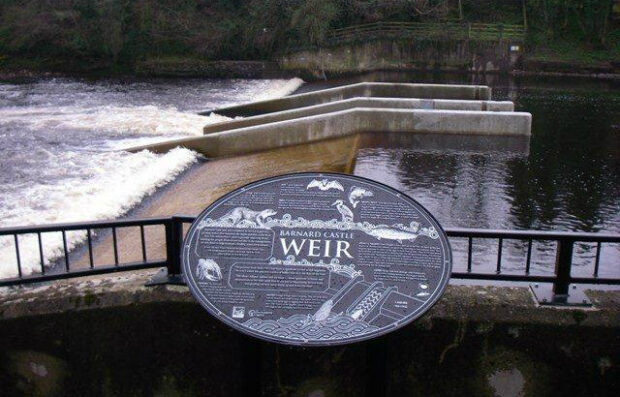 Helping salmon migrate
Removing barriers to salmon migration takes time. Last year we installed 37 fish passes and improved access to 900km of river. There are a further 334 barriers that still need to be removed.
Since 2008 we have removed or reduced 107 unsustainable licensed water abstractions. Balancing environmental protection with the demands of an increasing population and a recovering economy remains a challenge. There may be tough choices ahead, but we can all help by reducing domestic water consumption.
Our river basin management plans bring many organisations together to address complex land and water use issues. We are updating these plans for the next 6 years. From 22 September, you will be able to comment on our draft plans - I would urge you to contribute by registering on our consultation portal.
The average annual salmon net catch has fallen by two-thirds since 1996, as we have reduced the number of licences available. In some cases, this has been made possible by the salmon community compensating netters for their loss of livelihood. The north-east coast remains England's largest fishery, taking over 90% of the catch. Drift netting here continues to be phased out, with only 13 licences issued in 2013. The government has asked us to close drift net fishing altogether from 2022. In 2017 we will look again at the future of fixed beach netting.
We make sure net fisheries remain sustainable by managing the number of licences available. In the Severn, Solway, Tamar, Tavy and Lynher estuaries we have recently capped the individual netsmen's catch.
Clamping down on illegal fishing
Thanks to our enforcement officers' professionalism and strong local partnerships, we no longer see the levels of illegal fishing of the 1970s and 1980s. However, it remains a risk on many rivers. We have recently prosecuted people for offences on the rivers Tees, Wear, Ehen and Taw, along the Cumbrian coast and in Poole Harbour.
We are taking a more risk-based approach to enforcement. Rather than responding to every report of illegal fishing, we can have a more lasting impact by focusing on the most serious criminal activities. This relies on your help – please continue to report illegal fishing to us on 0800 80 70 60. We will always put the information you provide to good use.
The issues facing salmon remain serious. With time, some hard choices and different approaches, I am optimistic that there is still much we can achieve in partnership. Sarah Chare is Head of Fisheries at the Environment Agency.
You can follow @SarahChareEA on Twitter.