"Get Hooked on Fishing – they just take kids fishing….!" These are words which I hear fairly regularly and in fact couldn't be much further from the truth.
I've been involved with the charity Get Hooked on Fishing (GHoF) since 2011 and its Chief Executive Officer for just over 4 years.  I was very much a late-comer to fishing myself as none of my family were anglers and it was actually my son who introduced me.  I was a headteacher at the time and I very soon realised what the positive benefits to children, young people, their families and communities could be.
GHoF has projects across the UK and their 'Monday-to-Friday' work mainly focuses on engaging with young people who are facing a whole range of personal challenges and we use angling as the vehicle to create positive opportunities and improve their life chances.  Yes, we do take them fishing.  Yes, we do help them catch fish and become better anglers.  Yes, we do seek funding to enable them to become Rod Licence holders.  We also use a vast number of different programmes, angling and environmental, to enable these youngsters to be better people and contribute more positively to their local communities.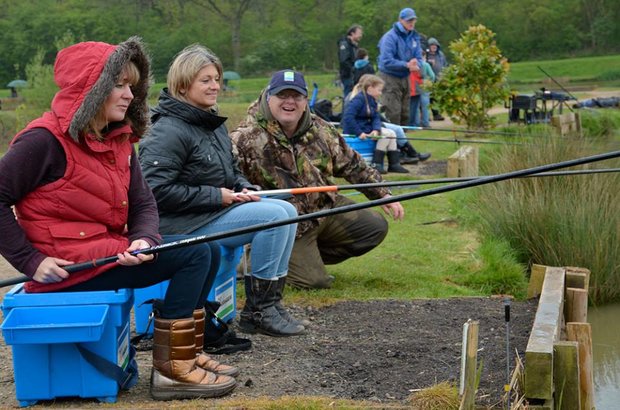 Life changing opportunities
We have many great examples where the opportunities we have created have actually been totally life-changing for the individuals involved.  We have helped young people:
Become more confident, tolerant, law-abiding and engaged with their schools and communities;
Gain qualifications and apprenticeships;
Become GHoF Peer Mentors who voluntarily help others to experience angling and the environment;
Gain employment, some within the charity itself, and increase their independence.
One example is when GHoF first met Joe just over five years ago when he took part on one of our weekly programmes where fishing was an enrichment activity with his Pupil Referral Unit.  He was facing some serious challenges at home and struggled to moderate his behaviour.  Joe then helped out after school, at weekends and during school holidays.  This voluntary work resulted in Joe becoming one of our GHoF Peer Mentors, helping others to try fishing whilst being supervised by our licensed angling coaches.
The charity then sourced funding to enable Joe to complete his Customer Service Apprenticeship and train as a Level 1 Angling Coach.  Joe is now employed by GHoF as an Assistant Project Manager and acts as a positive role model for other Peer Mentors and Apprentices.
Feedback we receive from the young people themselves, their families, schools and support workers shows that whilst fishing may have been the original focus, their personal, social and life skills have been improved and enhanced dramatically.  I think it's fair to say that GHoF is helping to build brighter futures.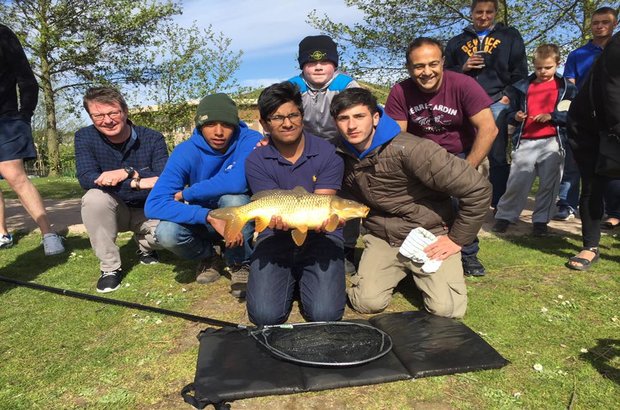 The wonders of angling
Running alongside our social inclusion programmes, GHoF's 'Saturday-and-Sunday' work is 'Family Fishing', a nationwide campaign and a collaboration between the charity and the Angling Trust.  Family Fishing events such as this are part-funded by Environment Agency rod licence income and introduce thousands of people to fishing each year. This aims to help more people go fishing more often and introduce families to the wonders of angling. We want to show that fishing is a fun, safe and accessible activity they can do together.
Family Fishing events take place across the country at a range of venues including at commercial fisheries, on canals, in public parks and as a part of larger shows such as the recent BBC's Countryfile Live event at Blenheim Palace.  Typically, an event will be an opportunity for the public to:
'Have a go!' at basic fishing and maybe catch their first fish
'Have a go!' at fly-casting sessions - perfect for beginners
Try 'Funky Fishing', the chance to try out some weird and wonderful fishing lures in our large tank
Pick up some 'Top tips!' on how to catch more fish from our expert anglers
Try our 'Fishing Funfair' where they can compete against their family and friends or simply against themselves with range of angling-based games
Try 'Pond-dipping' where and explore the delights of under the water
Rest a while and be entertained by Dusto, our resident fishy graffiti artist, and watch his artwork unfold!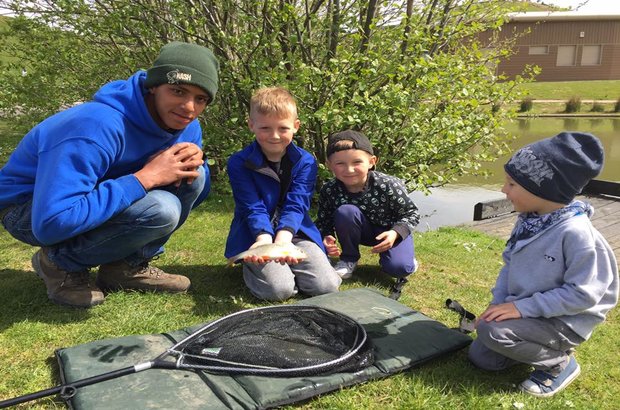 Want to get involved?
GHoF's focus for the next year is on increasing the number of volunteers, both angling and non-angling, who help us at our various projects and events across the country.  We need people who can:
Engage with visitors and help them book in for sessions
Help us raise additional funds so the charity can do even more
Make refreshments for our angling coaches and angling volunteers at events
Help beginners catch their first fish under the supervision of a licensed Level 2 Angling Coach
If you think you can help Get Hooked on Fishing in some way, then please e-mail hello@ghof.org.uk for more information.
You can also visit our website www.ghof.org.uk or follow us on Facebook, Twitter and Instagram.