Chair of the Environment Agency, Emma Howard Boyd and BRE Chief Executive Peter Bonfield, share their thoughts on improving our ability to cope with and recover from flooding.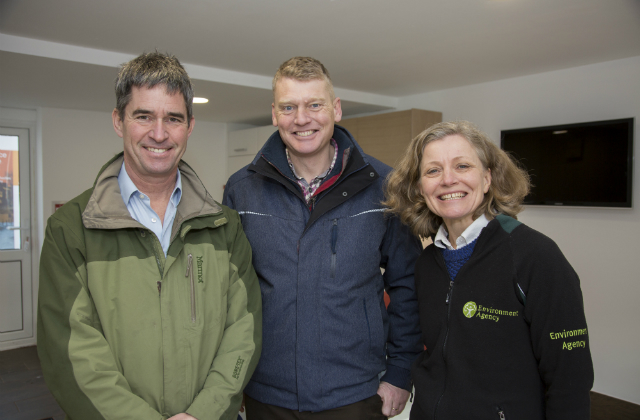 Our climate is changing.
We are seeing more extreme weather events which could lead to increases in heavy rainfall and significantly increased risks from river and surface water flooding.
A growing population means more houses, which means more people will be at risk.
Over 5 million households and businesses in England – that's 1 in 6 – are currently at risk of flooding with 2.4 million properties from river or coastal flooding and 3 million from surface water. And perhaps the most important fact of all - there is no such thing as 100% flood protection.
But it is possible to improve our resilience to the ever increasing risk of flooding.
Following the devastating winter flooding of 2015/16 we joined forces to publish the property flood resilience action plan. It's recommendations represent a significant commitment to help manage the impact flooding has on lives and livelihoods. And as part of the actions, the Environment Agency will be working with industry to develop a voluntary code for flood resilience measures. We believe this will support the effective uptake of measures for properties at high flood risk.
The property flood resilience action plan was also a great example of how the best results are achieved when people work in partnership. Flooding has the potential to threaten all of us and we need to tackle it together. And that was the spirit of the report. Ourselves and a range of players from charities, insurance, loss adjusting, business, legal, surveying and flood recovery industries came together to improve people's lives.
It is the same attitude that enabled the completion of the Flood Resilient Repair House at BRE's innovation park. Its main aim is to raise awareness amongst contractors of the most effective ways to repair and refurbish a house that has been flooded and may be at risk of flooding again. It is has a range of adaptions such as: flood resistant doors and windows; a resilient kitchen; water resistant wallboard and insulation.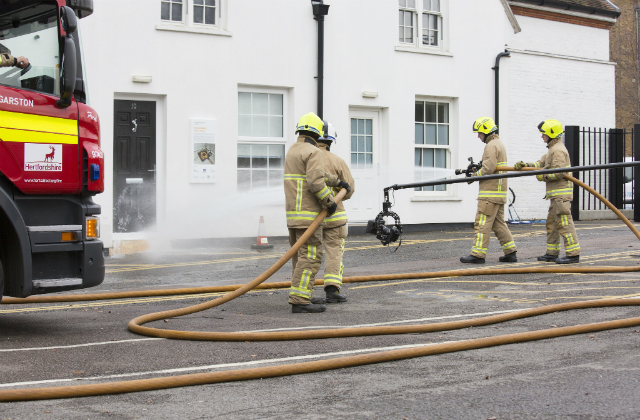 It's an inspired project demonstrating what can be done. And we are in no doubt that it is more cost-effective to make properties more resilient rather than pay to repair the damage following a flood.
You can find out more about this project in Tom Heap's feature on BBC Countryfile.
It also serves as a reminder that we need to shift the thinking on flood risk and start considering it both as a nationwide issue being tackled by government, and a domestic one householders should take individual steps to address.
Flood risk is not just the responsibility of the local authorities, the Environment Agency, central government and the emergency services.
It is everyone's responsibility.
It is the responsibility of the water, electricity and telecoms companies to ensure that their critical facilities are resilient. It is the responsibility of businesses to ensure that they take reasonable precautions to protect themselves and their workers against flooding.
And it's the responsibility of individual householders too.
The Environment Agency provides plenty of information to help people understand their flood risk. If you have a house in the flood plain, you need to know that you are at risk; you need to know what to do to reduce that risk; and you need to know what to do when it materialises, because it eventually will.
As we look forward, the Government's £2.5 billion spending over the next five years will better protect 300,000 properties through a combination of fixed flood defences and a catchment wide approach to work with natural processes. This will complement community flood plans and property level resilience measures.
But we know communities don't want higher and higher walls and defences. This wouldn't be the right option. Resilience at a national and individual level has to be built into the fabric of Britain.