We don't offer spa treatments to the general public here in the Environment Agency, but we do provide the service to some local muscles (sorry, typo, 'Mussels').
Once a year we send our intrepid officers out to chosen beaches to gather mussels. Sadly these are not for their gastronomic delight, but instead for monitoring the long term water quality of the North Atlantic as part of the Oslo Paris Convention.
Mussels are filter feeders so they take on any pollutants from the water they live in. This means they are a great source of information on the pollution levels of that environment.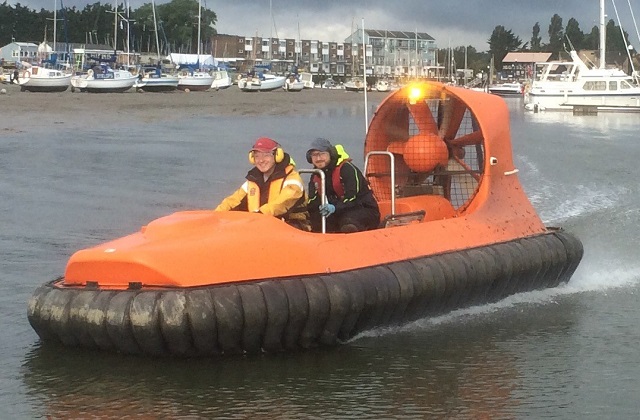 Sam Orchard, one of our Marine team officers in the South East, tells us how it all works.
"Well my mussel days are usually long ones! I live in Hampshire, but our three sites are spread between the Thames Estuary (Canvey Island) and the Medway Estuary (Hoo Island) to the East, and Langstone Harbour in my home county.
"We're usually out in the mud by breakfast time, depending upon the tides (but the tides never seem to be on the side of me getting a lay-in) Once we've got all our equipment together, we then have to choose the right mussels. We have to measure them to make sure they will qualify for the sampling. We then hot foot our precious load back to our local labs in Chichester and give them their luxury spa treatment – a two day bask in salt water. And then it's down to weighing both the insides and shells.
"That's our bit done. We then send them down to our national labs for the next level of analysis where colleagues are looking for a range of chemicals including heavy metal and organic pollutants.
"And that's it. Once the analysis of the mussels is done the results are stored in our public register for sample information and used to assess long term trends in pollutants. In the meantime we turn our attention to the Bathing Water Season which is fast approaching, and getting ourselves ready for the summer marine monitoring programme. We'll have to wait another year to see the Mussels again."
You can find out more about what the Environment Agency does to monitor, improve and maintain water quality at www.gov.uk/government/policies/water-quality and for bathing waters at https://environment.data.gov.uk/bwq/profiles/.