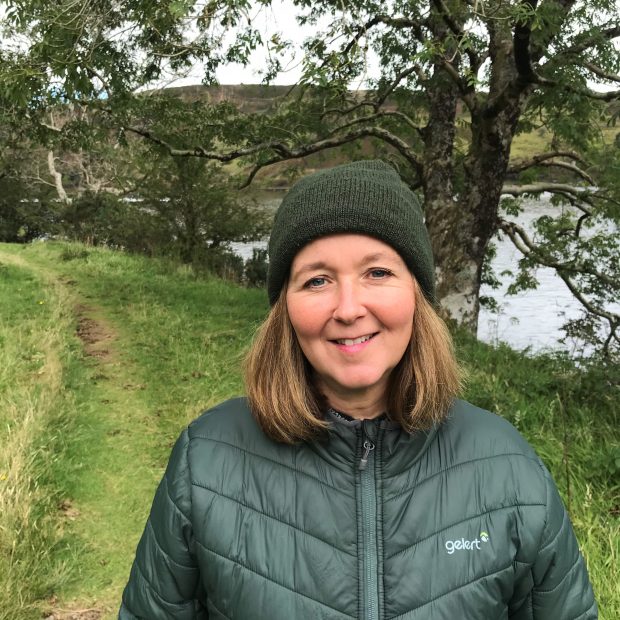 Van Griffiths, Deputy Director for Sustainable Business within the Environment Agency, explains how Earth Hour –  which is happening at 8.30pm tomorrow (27th March) – shines a light on the climate and nature crises.
I've participated in Earth Hour for many years, and I believe that – 15 years after its inception – it is still relevant to all of us working to protect and enhance nature.
That work is core to my role as Deputy Director of the Sustainable Business team at the Environment Agency. And I believe this year more than ever, Earth Hour has the potential to have a particularly significant impact.
Drawing attention to the climate crisis
Earth Hour was originally created by the World Wide Fund for Nature (WWF) and partners to draw attention to our climate crisis through the simple act of switching off the lights.
It now takes place in over 180 countries each year on the last Saturday of March – a symbolic global action that has become an annual way for millions of people across the world to join together in a show of unity and hope, to catalyse positive environmental impact.
As the mother of two teenagers and as a keen hill-walker with an abiding love of the natural world, I am committed to working with others to raise the profile of our climate and nature crises – to ensure we're able to meet our own needs without compromising the ability of future generations to meet theirs.
Each year, Earth Hour shines a spotlight on these crises, which are existential threats to life on earth, and unifies us in our quest for solutions.
Leaving nature better than we found it
I believe in the Environment Agency's mission – to create better places for people, wildlife and the environment.
The Government's 25 Year Environment Plan, our 5 year action plan EA 2025, and our sustainability plan eMission2030 all clearly articulate the vital role we need to play to help our nation leave the environment in a better state than we inherited it.
We are already walking the walk in response to the climate emergency, for example, by aiming to become a net zero carbon organisation by 2030 and developing plans to support the creation of a net zero nation, resilient to climate change.
And we're tackling the nature crisis through our new commitment to achieving biodiversity net gain and wider environmental net gain this decade. We want to achieve environmental improvements through our operations and regulatory work – with priority given to nature-based solutions wherever possible – and we will use our expertise to demonstrate the benefits of a net gain approach.
Urgent work – but it's not too late
This work is urgent.
Our human need for food and energy has driven an unprecedented decline in biodiversity over the last 50 years.
We threaten around one million species with extinction within decades.[1]
But these trends can be halted: it is not too late. The issues causing biodiversity loss and climate change are inextricably linked, and so are the solutions.
This decade we must move from ambition to action, and fundamentally change the way we interact with nature, for the better.
This year has already seen the publication of the Dasgupta Review which sets out an urgent and compelling case for action to reset the balance between human demand and the natural world on which we all depend.
World leaders will meet later this year for COP15 (the UN Biodiversity Conference) and for COP26 (the UN Climate Change Conference). This is a once-in-a-generation opportunity to set a transformational, post-pandemic course, for the benefit of people, and for the planet which sustains us.
Joining together for Earth Hour will enable us to speak up collectively for nature and demonstrate our support for urgent action to reverse both biodiversity loss and climate change.
This year, as well as "switching off" for an hour at 8.30pm local time on Saturday 27 March, you can make your own personal pledges for action and share a new [unmissable video], which will be launched that evening with the aim of making it the most watched video in the world.
I have participated in Earth Hour since the early days. One year, on a cloudless night, I was able to look up at the stars with my young family. Another evening, it provided a welcome moment of stillness and contemplation.
And now, when it matters more than ever, I hope you will join us and speak up for nature in this vital year of change.
[1] Intergovernmental Science-Policy Platform on Biodiversity and Ecosystem Services Report 2019.