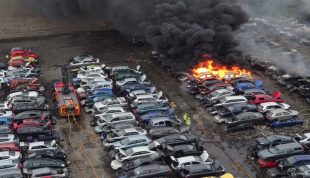 What's the burning issue?
Scrapyards, otherwise known as end of life vehicle (ELV) sites, are filled with potential fire risks. This is not hard to fathom as sites are often littered with hazardous components, batteries can short circuit, and unemptied fuel tanks can leak. Not to mention human error or worst arson.
Why planning matters
The old adage 'prevention is better than cure' rings true and whilst Fire Prevention Plans (FPPs) may not be the sexiest topic, it's a vital requirement at waste sites, including those that deal with ELV's.
This summer's hot weather may be good for the tan and general mood, but underlines the need for FPPs, to minimise the risk and severity of fires.
You may be aware of recent ELV fires which hit the headlines recently, including one which resulted in the closure of Coventry airport, and another in Witney which raised local concerns about airborne asbestos.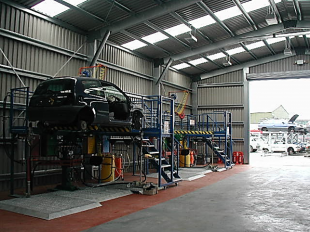 Steps to take
Preventing fires doesn't need to be complicated or expensive. It starts with appraising your site and indemnifying potential fire risks. Each site is different, so there isn't a one-size-fits-all FPP. Taking time and investing in a good FPP will save money and potentially your business in the longer term.
In 2016 we published Fire Prevention Plan guidance setting out 3 simple objectives and ways to meet them:
minimise the likelihood of a fire happening
aim for a fire to be extinguished within four hours
minimise the spread of fire within the site and to neighbouring site
There are simple steps that can be taken to prevent some of the causes of fires:
Disconnecting (and preferably removing) batteries as soon as reasonably practical after vehicles arrive on site reduces the risk of electrical short circuits
Using intrinsically safe depollution equipment (rather than draining fuel tanks using drills or chisels)
Storing fuel in containers designed for the task – not buckets!
Enforcing a no smoking policy for both staff and customers
Ensuring vehicles are fully depolluted before crushing and shredding.
During this prolonged hot and dry spell particular care needs to be taken to ensure oily rags and cloths that have been used to soak up oil and fuel spills are kept in cool places out of sunlight to reduce the risk of spontaneous combustion.
Carrying out cutting and hot works also carries a higher risk of accidental fires because vegetation is tinder dry. Increasing fire watches and/or moving hot works and cutting to areas away from vegetated areas are also good ideas
Electric batteries challenge
The increase in electric vehicles brings about new challenges. The new generation of electric vehicles run on high powered lithium-ion batteries. These batteries, if they become damaged, can result in intense fires and can be extremely difficult to extinguish. Correct battery handling and storage will be essential to reduce the risk of fires from these vehicles.  We are working with the industry to develop some guidance and best practice around handling and safely storing these batteries.
Remember…
Although the risk of fires at ELV sites can't be removed completely, it's really simple to reduce the risk with a few rules, which could save a business, or even a life.
Tania Tucker
Senior Environment & Business Advisor, Environment Agency